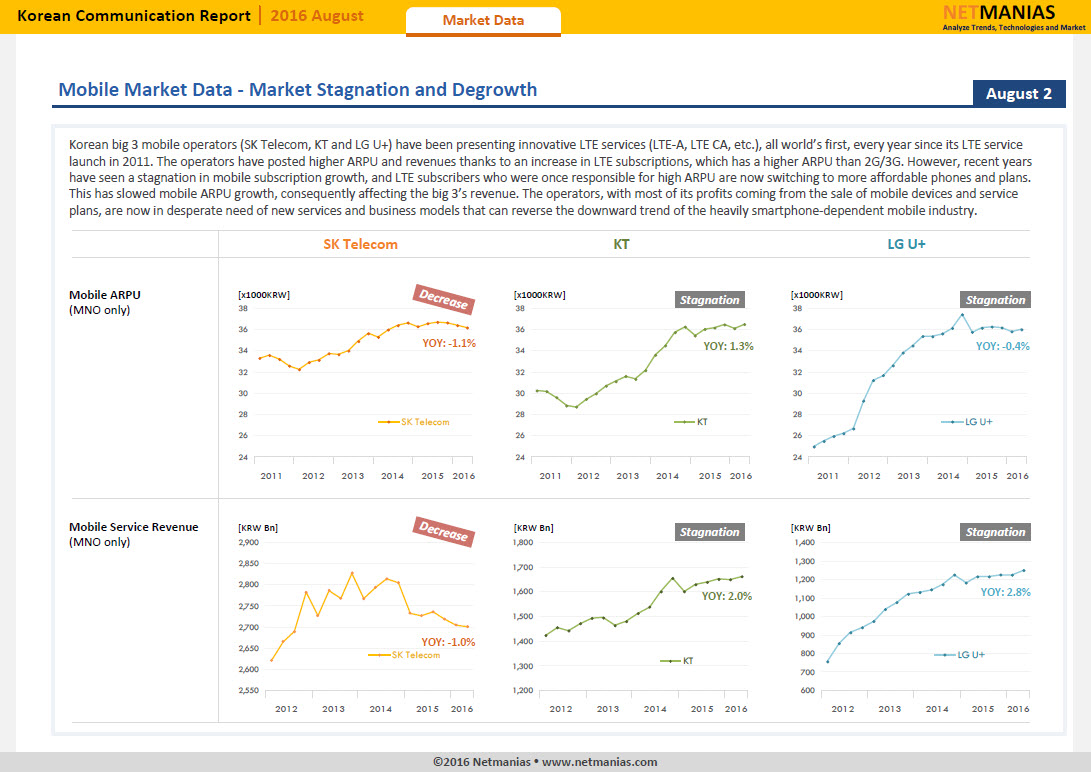 Korean big 3 mobile operators (SK Telecom, KT and LG U+) have been presenting innovative LTE services (LTE-A, LTE CA, etc.), all world's first, every year since its LTE service launch in 2011.
The operators have posted higher ARPU and revenues thanks to an increase in LTE subscriptions, which has a higher ARPU than 2G/3G.
However, recent years have seen a stagnation in mobile subscription growth, and LTE subscribers who were once responsible for high ARPU are now switching to more affordable phones and plans.
This has slowed mobile ARPU growth, consequently affecting the big 3's revenue. The operators, with most of its profits coming from the sale of mobile devices and service plans, are now in desperate need of new services and business models that can reverse the downward trend of the heavily smartphone-dependent mobile industry.