[스폰서 컨텐츠]
HFR의 5G 특화망 (Private 5G) 솔루션인 my5GTM 솔루션의 한 페이지 요약 자료입니다.
my5GTM (Private 5G SA Whole System)
HFR provides 5G whole system including 5G CPE, vRAN, vCore, Service & Application Management platform.
Free and secure on-premise 5G services are available for digital transformation and smart society.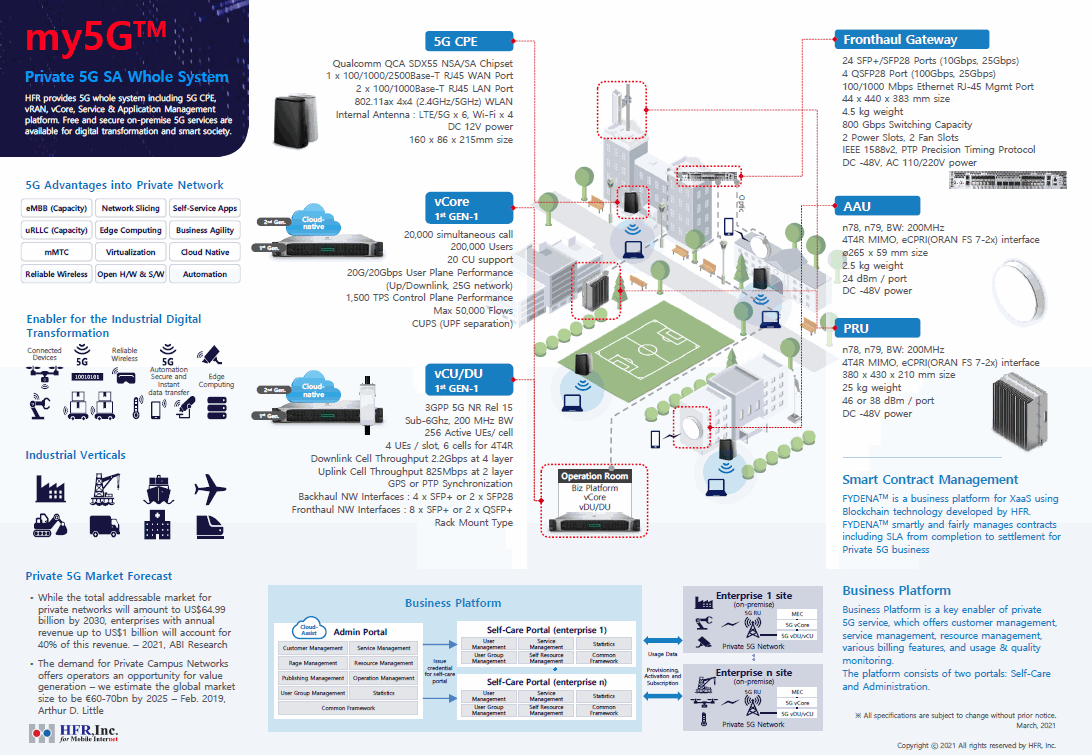 HFR의 my5G 솔루션에 관한 자세한 정보는 HFR 마이크로사이트에서 알아보세요.