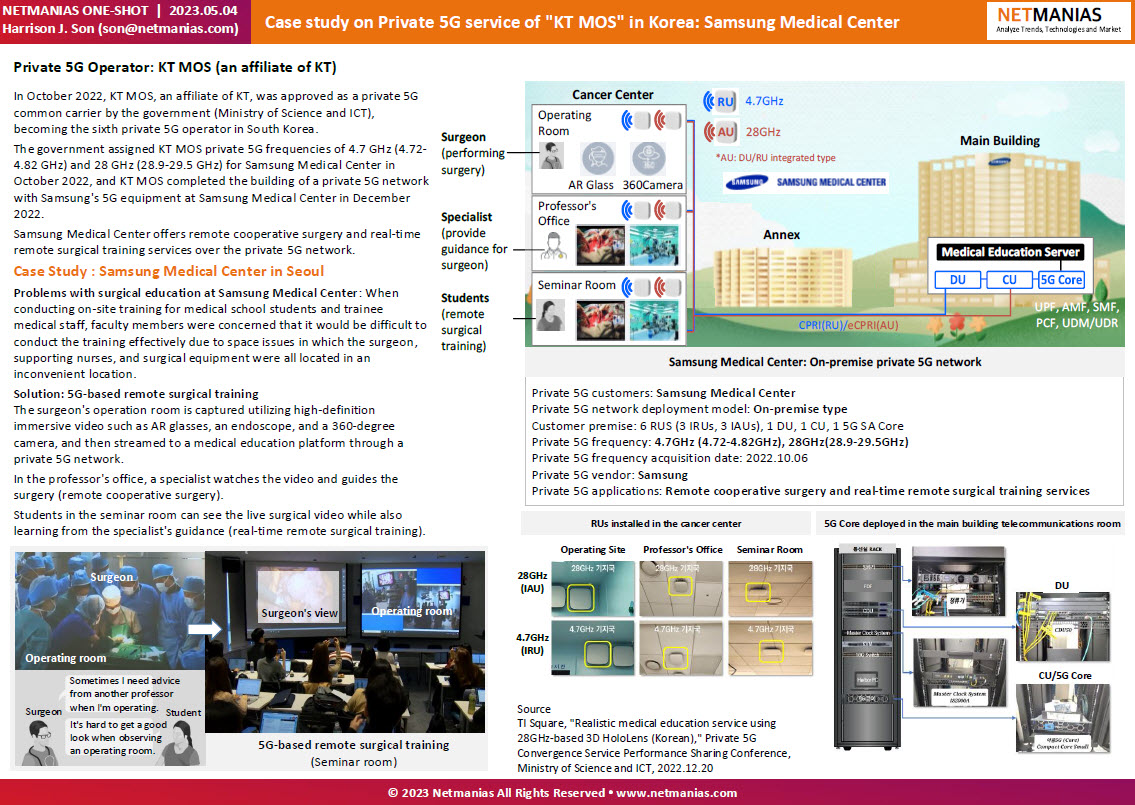 In October 2022, KT MOS, an affiliate of KT, was approved as a private 5G common carrier by the government (Ministry of Science and ICT), becoming the sixth private 5G operator in South Korea.

The government assigned KT MOS private 5G frequencies of 4.7 GHz (4.72-4.82 GHz) and 28 GHz (28.9-29.5 GHz) for Samsung Medical Center in October 2022, and KT MOS completed the building of a private 5G network with Samsung's 5G equipment at Samsung Medical Center in December 2022.

Samsung Medical Center offers remote cooperative surgery and real-time remote surgical training services over the private 5G network.
Case Study : Samsung Medical Center in Seoul
Problems with surgical education at Samsung Medical Center: When conducting on-site training for medical school students and trainee medical staff, faculty members were concerned that it would be difficult to conduct the training effectively due to space issues in which the surgeon, supporting nurses, and surgical equipment were all located in an inconvenient location.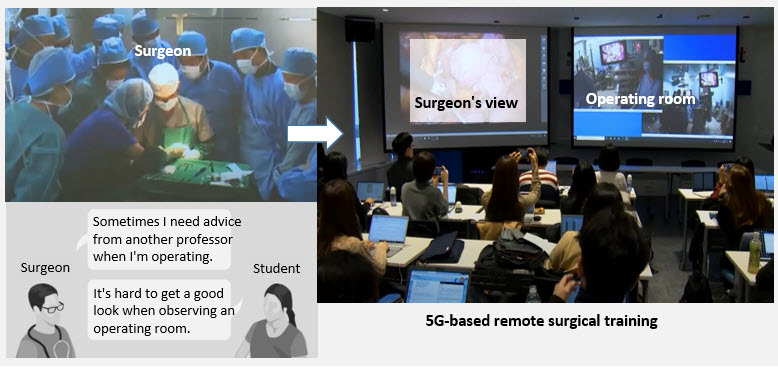 Solution: 5G-based remote surgical training
The surgeon's operation room is captured utilizing high-definition immersive video such as AR glasses, an endoscope, and a 360-degree camera, and then streamed to a medical education platform through a private 5G network.
In the professor's office, a specialist watches the video and guides the surgery (remote cooperative surgery).

Students in the seminar room can see the live surgical video while also learning from the specialist's guidance(real-time remote surgical training).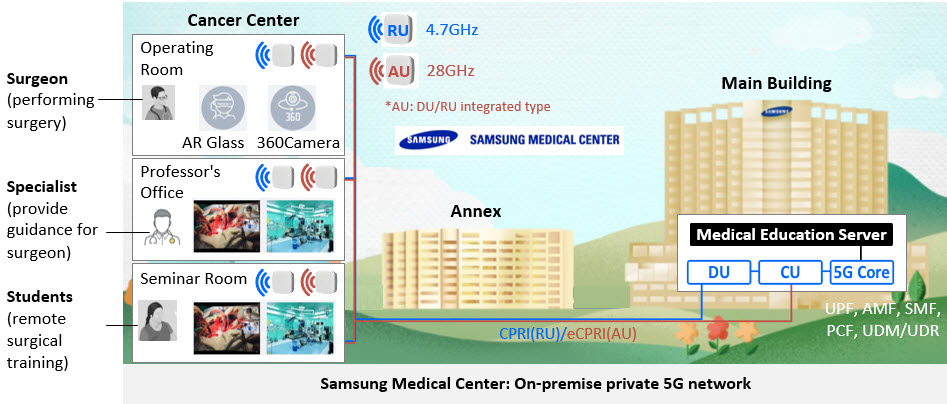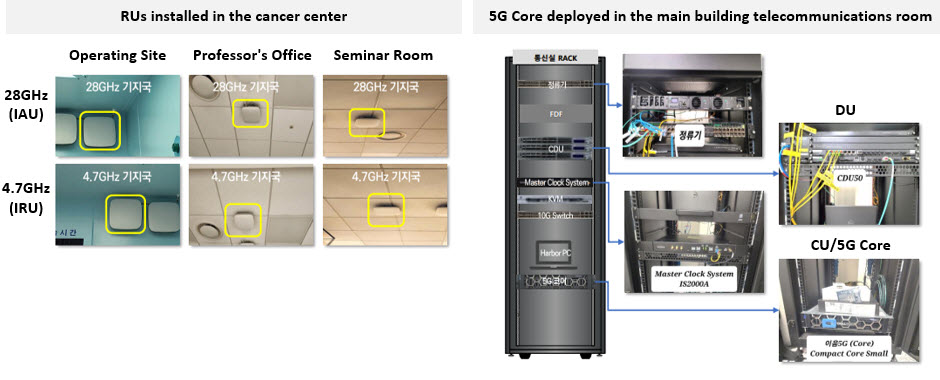 Private 5G customers: Samsung Medical Center
Private 5G network deployment model: On-premise type

Customer premise: 5G RU, DU, CU, 5G SA Core

Private 5G frequency: 4.7GHz (4.72-4.82GHz), 28GHz(28.9-29.5GHz)

Private 5G frequency acquisition date: 2022.10.06

Private 5G vendor: Samsung

Private 5G applications:

Remote

cooperative

surgery and real-time remote surgical training services

KT, "Realistic medical education service using 28GHz-based 3D HoloLens (Korean)," Private 5G Convergence
Service Performance Sharing Conference[14], Ministry of Science and ICT, 2022.12.20