IoT - A dynamic echo system focusing on the verticals with massive numbers of connected devices, services and applications. The Projections on the size of the market by 2020 vary significantly, but most of the projections agree to a minimum of a $1 trillion increase in economic activity due to IoT. These potential prospects are driving almost every company even remotely related to IoT to cash-in on the IoT space.
I am, of the view that there is 'no' CAN NOT in the technology world; I am a doer so will keep an optimistic approach instead of a cynical view that IOT is mere hype or at-least an overstatement. Some experts believe that the forecasted potentials are greatly exaggerated, the business cases are not yet mature, the dynamic model is not sustainable, the communication service providers (CSP's) are not ready, and the investments vested are at risk.
Well, i'll give you that there is risk, but I believe it's not in what can't be achieved, but rather what can be missed; for risk is what promises innovation and ingenuity which in turn offers a better reality . This vision is pushing the technological boundaries and driving businesses to untethered fronts. Some relevant information is available in my earlier write-up:
Driving and Riding The Technology Wave
.

Automotive Industry is Ripe for Disruption
To keep the discussion in perspective and not get carried away by the seemingly limitless scope of IOT, I have picked (to me) the most obvious choice to build our argument of dynamic echo system around: "The Connected Cars". The car is well on it's way to becoming the most sophisticated mobility device, and is driving new business models and disrupting the old ones. This echo system involves multiple players ranging from automakers, CSP's, smarter sensor manufacturers, to digital giants like amazon, google, apple, microsoft, lyft and of course standard bodies.
Connecting drivers/travelers to Technology - The automotive industry has a longer and richer track record than any other sector when it comes to providing connectivity of some sort to its consumers (Telematics, Infotainment) - but truly speaking, the industry is yet to translate the Internet of things into Monetizing of things.
But this, and a great deal more, is about to change for good. The automotive sector will account for over 60% of total cellular IOT connections; the number will grow at a CAGR of 20% to reach approx. 900 million by 2025; the overall cellular IOT connectivity revenue is forecast to grow from below USD 5 billion in 2014 to USD 23.6 billion in 2025, driven by a relatively high automotive average revenue per connection (ARPC).
Until recently, the automotive industry was dominated by legacy companies; but now the market is in full swing and the next big thing in technology is the automobile, and the next platform battle is waged inside the car. Automotive like GM, Audi, Toyota, Ford (among others), CSP's and tech giants like Apple and Google have all made major announcements regarding in-vehicle connectivity solutions.
As the market matures, established connected car players are exploring ways to expand their presence and revenues, and new players hope to gain a foothold while the market is still young. One key factor for this echo system is to make this data, across these platforms, with new players in the picture, secure and breach proof.
Year 2012 - laid the foundation for the modern innovative automotive industry. Tesla showed the power of a truly connected car with API's that could remotely access a vehicle's data and fix issues with over-the-air updates.
Year 2014 - Google and Apple stepped into Smart Car space - this was a strategic move to get plugged in and share greater sums from this growing echo system. The ideas behind electric cars, enhanced connectivity models, more intuitive panels, smarter chips/active sensors, and plug-in OBD-II dongle devices have paved the way for autonomous smart cars. In this four-year period the connected car market has transformed significantly.
The big question - Which players along the automotive value chain will reap the rewards?
Traditional Automotive Industry
The smart connectivity model requires agility, compatibility and close to real time adaptability; there is inherent disparity in the ICT and Automotive industry business models; while the former is now driven by virtualized programmable dynamic structures, the latter still has challenges to keep pace with the ever evolving technology for it's reliance on OEM's, sensors, vendors for products, and CSP's for connectivity. It's always been a catching game!
While the smart connected car offers security & safety, Infotainment, new revenue streams through direct to consumer services, cost control by proactive diagnostics and software updates over air, to realize the potential of these offerings, traditional automotive needs to work towards faster design cycles.
Traditionally, the development cycle has lapsed between 5 to 7 years with a product lifecycle of 7 to 15 years - so compatible and robust upgradable services will need to be adopted. Realizing this, significant work has already been kicked off by GM (Mobileye, predictive technology, Maven), Toyota (SmartDeviceLink, Data Communication Module) and other industry leaders. This drive will need to be in
Gear-D
for a sustainable period of time.
Tesla is probably the most exciting thing happening to smart cars. It is the iPhone of the Automobile industry. The user experience now is driven by the car app market; modern infotainment systems allow the user to monitor vehicle energy use, control the common dash functions like climate, lights and windows. Tesla Motors has partnered with AT&T for carrying vehicle navigation, diagnostics, weather, traffic reports, web browsing and more.
Additional features such as a calendar system, new power management options, navigation improvements and the ability to start the car without keys for iPhone (Android might already be available) users are introduced. Android users have already been given Tesla Command - an app for wrist devices through which users can control the locks, horns, sunroof and other features from their wrist.
Apple it seems will stick with "Car Play" (for now) and use automotive as an accessory for their existing product lines. Car play is aimed at integrating the smart phone with the vehicle dashboard. I believe there is a prototype of some sorts in the labs which at this point is aimed at providing smart connected car architecture design to the automotive industry.
For the sake of argument, I foresee an IOS based platform integrated with sensors, cameras, entertainment and apps which will drive the industry towards more agile, secure and smart vehicle. If this turns into reality, apple will place itself at the center of most if not all future smart cars - and then apple will have the ground game to deliver a smart car of it's own. Watch out for 2020.
Google has a more futuristic agenda and is in the quest for autonomous car dominance; although starting with infotainment delivery, its long term aspirations are to own and benefit from a larger chunk of connected car echo system. Google's automotive specific android operating system offers Internet access without the use of smartphones for connectivity.
Google's aspirations are clear: integration with automotive, delivering flexible platforms driven by android apps, building on technology, and delivering a smart car of its own. If we look at this in conjunction with Google's connectivity plans (Project loon & sky bender), they are set to be one of the main players in the scheme of things.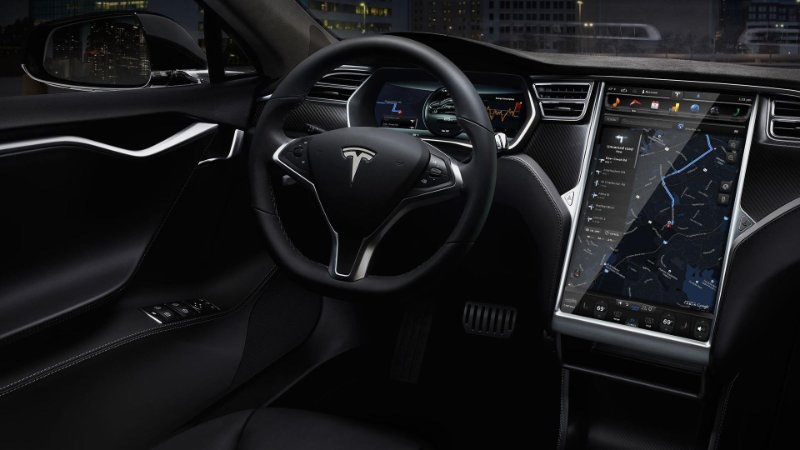 What Does the Future Hold?
Be disruptive, not disrupted - The future is ever bright for the disrupters - the highest stakes involved are of the automotive industry. The advent of 5G and Software driven industry trends will significantly empower stakeholders to realize the potential prospects. Here is I see the emerging trends across key players.
Automotive: The C-V2X - 5G Era!
Automotive will need to adopt a multi-prong approach; while integrating with existing LTE/LTE-A networks, a strong and aggressive roadmap towards 5G and unlicensed spectrum connectivity needs to be established to overcome any potential gaps and to minimize the afore-mentioned disparity between the industries.

5G will deliver optimum C-V2X communications to the business; High reliability and ultra-low latency data interactions will further affirm the autonomous driving ambitions.

Apple & Google are here to stay for the foreseeable future, and the automotive industry will need to figure out how to productively co-exist with them—and vice versa. This will need to be increasingly strategic considering the now acknowledged ambitions of the tech giants.

For sustainability and growth, the industry will need to find it's own game changers; linking smart home devices like Amazon Echo and Wink, AI (beyond autonomous), and VR are some potential prospects.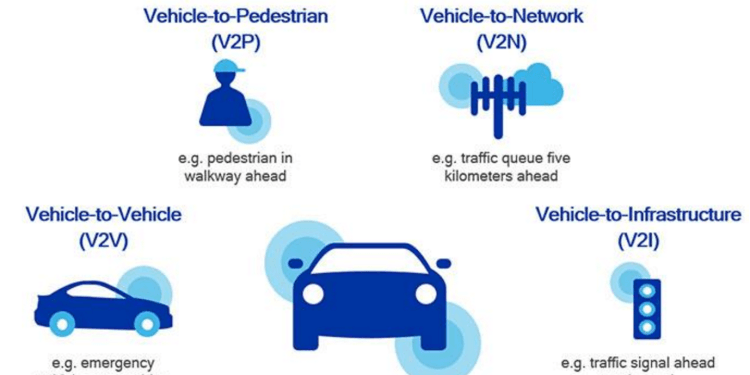 Business Models - Agile Monetization of Things!
Businesses are dramatically changing triggered by development in emerging markets, the accelerated rise of new technologies and changing consumer preferences around ownership. Digitization, increased automation, and new business models have revolutionized other industries, and automotive will be no exception.

Business models will need to adopt and build around open platform architecture and industry standard APIs to facilitate E2E service delivery and component level integration into existing services.

New prospects are on the horizon and businesses are required to focus on machine learning/artificial intelligence, and mobility habits to figure out how to sell personalized goods and services.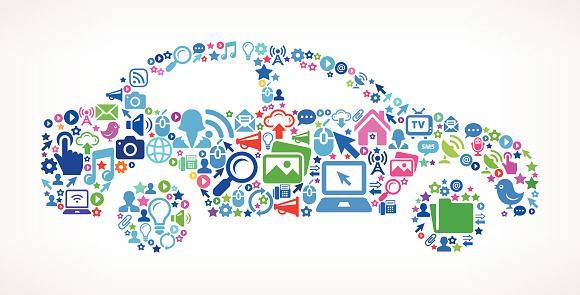 Communication Service Providers
By staying ahead of the game, CSP's are well placed to monetize from this connected car experience - yet there is potential to build on with 5G on the Mobility Map. The connected car should be taken as an extension to current business activities rather than as a standalone service, because the benefits will largely come from churn reduction.

Mobility as a Service is seen as a global solution for users to find the most appropriate means of transport according to actual needs and mobility conditions in real time - a carved out 5G - Network Slice dedicated to the connected car which can be customizable and leverage API's to apply dynamic policies and service instantiations.
CSP's will need to focus on integrating with the entire spectrum of vehicle systems, connectivity devices, content providers, and back office IT systems for traditional and emerging use cases. The networks will additionally (beyond conventional connectivity) need to play their part in delivering smart services (ex: detect mobility & trigger drive-safe mode services).
Often less spoken but no less important
is a Secure Connectivity Model!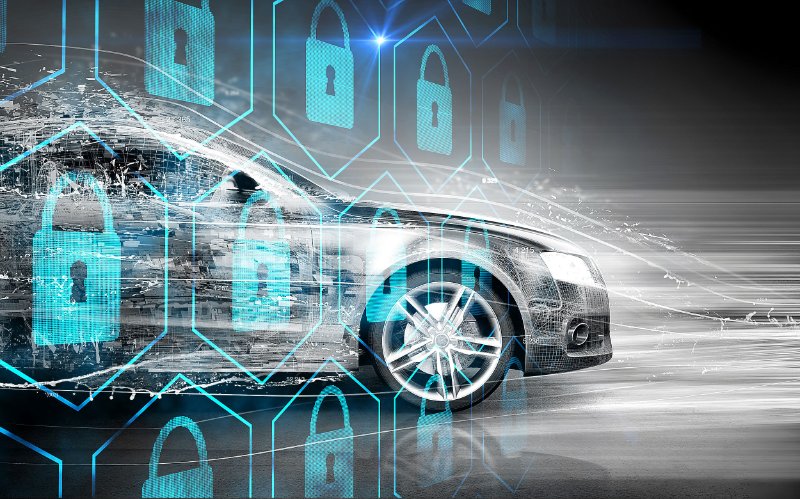 Disclaimer - The opinions and thoughts expressed here represent my own and are NOT those of my employer, any associations, or any volunteer organizations I am a member of.
Resources: Google, Light reading, Telecom, Industrial IOT 5G, BCE