DL: CRS Cell-specific
Used for EVM Minimization and Equalizer Training, and can be used for synchronization. used as the power level reference for the rest of the component carrier's channels.
DL: CSI Channel State Information
Used by the UE to estimate the channel and report channel quality information (CQI) to the base station.
DL: MBSFN Multicast/Broadcast Single Frequency Network
Used for equalization of PMCH transmissions.
UL: DMRS
Used in UL transmission for channel estimation and for coherent demodulation.

Synchronization Signals Classifications
PSS (Primary Synchronization Signals)
&
SSS (Secondary Synchronization Signals)
Used by the UE to obtain the cell identity and frame timing.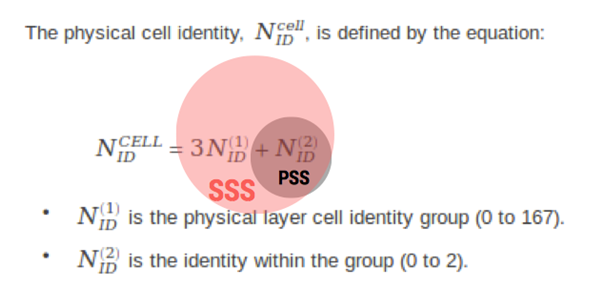 This arrangement creates 504 unique physical cell identities.
You can obtain NID(2) by successfully demodulating the PSS.
The SSS can then be demodulated and combined with the knowledge of NID(2) to obtain NID(1).
Once you establish the values you can determine the cell identity (CELL ID) NID(CELL).

PSS Mapping
The PSS is mapped into the first 31 subcarriers either side of the DC subcarrier. Therefore, the PSS uses six resource blocks with five reserved subcarriers each side.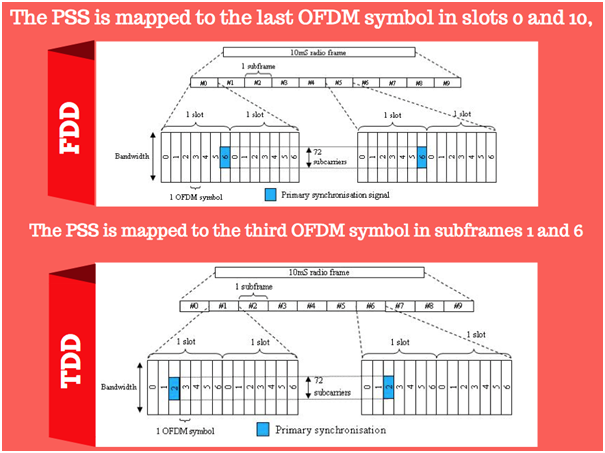 The PSS is mapped to different OFDM symbols depending on which frame type is used FDD/TD