[ Company Brief ]
Dasan Network Solutions

Mai

n Products

FTTH (GPON, EPON), G.Fast

WLAN

Ethernet Switch

Mobile Backhaul (Carrier Ethernet Switch, PON)

Founded

1993

Headquarter

DASAN Tower, 49, Daewang pangyo-ro 644 Beon-gil, Bundang-gu, Seongnam-si, Gyeonggi-do, 463-400, KOREA

Global offices

Executive Leadership

CEO: ChoonYul Yoo

Status

Public

Number of Employees

300+

Certificates

Major Customers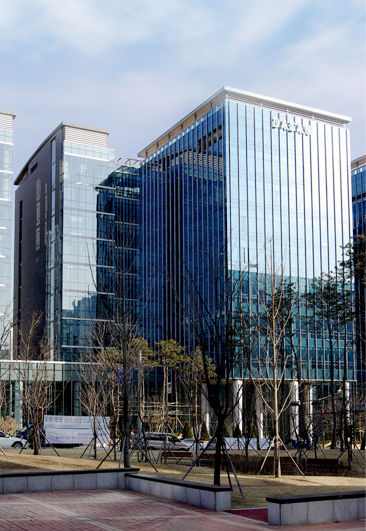 DASAN Networks is a publicly trading manufacturing company in Korea(KOSDAQ: 039560). The company was founded in 1993 under the leadership of CEO, Min Woo Nam. Since then, DASAN Networks has established the reputation as the world leader in the access equipment technology in global market. The headquarters is located in Seoul, Korea, and many R&D, manufacturing facilities are strategically located globally.
From the inception, DASAN Networks has maintained its focus on the development and manufacturing of IP/Ethernet technologies for the carrier and enterprise markets.
With over 200 experienced R&D engineers out of 400 total number of employees today, DASAN has strived for delivering feature-rich networking solutions at affordable pricing while adhering to the industry-leading quality and reliability. With the world-class product, remarkable pricing, and excellent support, DASAN Networks has become the solutions provider to major service providers such as Korea Telecom, SK Telecom, SoftBank Broadband, and BSNL.
As a global leader in Fiber-To-The-Home (FTTH) access solution, DASAN Networks solutions are now serving more than 5 million subscribers worldwide.
Whether it's Wireline & Wireless, Enterprise, MDU, Hospitality, Hospitals, Education, and Government market, DASAN's Networks has the solution: GPON & Active Ethernet for FTTH Carrier, Metro, Edge, & Aggregation Layer 2 & 3 Ethernet Switching Mobile Backhaul Application Wireless Access Point Triple Play Solutions with STBs and IP Phones
DASAN is here today and into the future as a reliable and a stable Future-proven technology solutions provider.
DASAN's experienced R&D organization has a proven track records of a timely development of new products and features to meet customers' demands and requirements. Whether it's a next generation technology innovation, or improving the current network needs, DASAN Networks can offer the solutions to be the right partner for many years to come.