2. Overview of Offline Charging

Below we will define charging-related interfaces in the LTE reference model presented in our LTE architecture document [3]. Figure 1 illustrates the LTE charging architecture and relevant interfaces.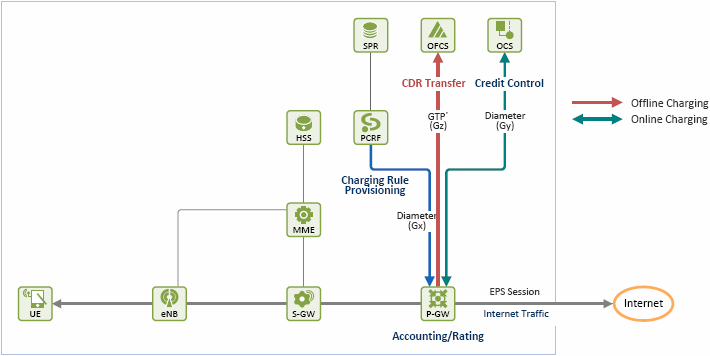 Figure 1. 3GPP LTE Charging Architecture and Relevant Interfaces
Policy and Charging Rule Function (PCRF): When determining PCC rules for a user's SDF, it selects a charging rule to be applied to the SDF (Service Data Flow), and forwards it to Policy and Charging Enforcement Function (PCEF, i.e. P-GW) through Gx interface.
P-GW: It enforces the charging rule forwarded by PCRF to the user's SDF. In offline charging, it generates CDR(s) according to the charging rule and forwards to Offline Charging System (OFCS) through Gz interface. In online charging however it requests and obtains a quota first, and then measures and reports the user's usage by performing credit control with Online Charging System (OCS) through Gy interface.
Offline Charging System (OFCS): Upon receiving the CDRs from P-GW2 through Gz interface, it post-processes them as necessary and then forwards to the billing domain3.
Online Charging System (OCS): It allocates a quota to the user by performing credit control with P-GW through Gy interface (e.g. matters like for how long the session will last, how much data the user can deliver, etc. are determined).
This document is about offline charging, and hence Figure 1 shows how PCRF, P-GW and OFCS work for the task. Before we discuss offline charging procedures in details in Chapter III, we will briefly go over how this offline charging system works.
Figure 2 provides an overview of how offline charging works, particularly how a charging rule is delivered [1] and how a CDR is transferred [4].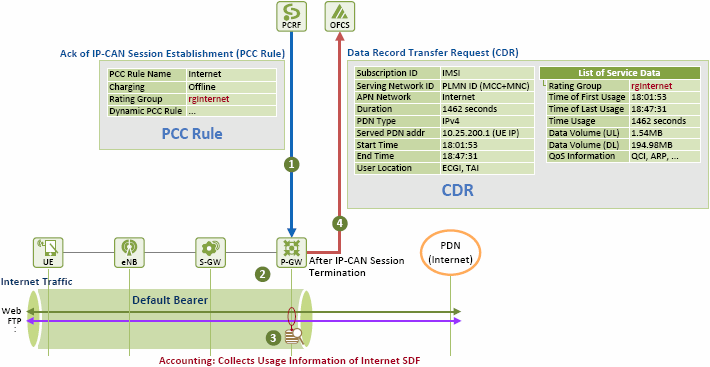 Figure 2. Offline Charging Overview: Charging Rule and CDR Delivery
| | |
| --- | --- |
| ❶ | PCRF selects a charging rule upon establishment of an EPS session, and forwards the rule, as embedded in a PCC rule, to PCEF (P-GW). At this time, the name of the charging rule is defined as a PCC rule name. Information like charging method (e.g. offline or online), rating group (i.e. how service is charged, for example, KRW 100 per minute, KRW 10,000 per 100 MB, and so on), etc. is included as the charging rule in the PCC rule. In Figure 2, an Internet session is being established, and a charging rule with "offline" charging method and "rgInternet" rating (rating for Internet use) is being applied to it. |
| | |
| ❷ | P-GW knows, from the charging rule received from PCRF, that offline charging is used. It determines what charging information should be measured/generated (i.e. CDR parameters), and through which interface the information should be delivered (e.g. whether to deliver by using GTP' or FTP), etc. Next, it creates a default bearer, applies the charging rule to it, and opens a CDR, getting ready to generate charging information. |
| | |
| ❸ | Now, IP packets are delivered through P-GW. P-GW begins measuring network usage by Internet SDFs, generating charging information. |
| | |
| ❹ | Upon termination of the EPS session (or periodically), P-GW forwards the CDR (PGW-CDR) which records charging information (volume and history of the user's network resource usage) to OFCS. In the example above, the usage per rating group is reported, and the CDR includes the following information (details on CDR parameters will be summarized in Chapter IV): |
User information (e.g. user ID, user location)
Network/bearer information (e.g. serving network ID, APN, P-GW and S-GW addresses, requested QoS, authorized QoS)
Network resource usage (e.g. number of bytes delivered)
Usage information (e.g. total collection hours, packet delivery hours)
Service information (e.g. service ID, packet filtering)