Altiostar Conducting O-RAN Compliant 5G Massive MIMO Technology Interoperability Testing in Cooperation with NEC and Rakuten Mobile
Altiostar today announced testing of the industry's first O-RAN Alliance-compliant multi-vendor massive-multi-input, multi-output (mMIMO) 5G with vRAN in collaboration with NEC Corporation and Rakuten Mobile. Interoperability based on open specifications from the O-RAN alliance opens the door for operators to leverage a diverse ecosystem and ensures modularity while deploying their networks.
Altiostar is integrating the O-RAN Distributed Unit (O-DU) functionality of its virtual radio access network (vRAN) software with NEC's O-RAN Radio Unit (O-RU) using fully compliant control, user, synchronization and management (C/U/S/M) plane protocols based on O-RAN Alliance guidelines.
The 5G layer is built using container network functions (CNF) that leverage Rakuten Mobile's cloud infrastructure platform that is part of its 4G network build out.
As part of management-plane integration, Altiostar is following a hierarchical model that allows the O-DU software to manage the NEC O-RU, including providing software upgrades, RU configuration, fault management and performance monitoring. This interoperability is being performed for 5G new radio (NR) sub-6 GHz massive MIMO O-RU and meets all the 3GPP downlink/uplink (DL/UL) requirements.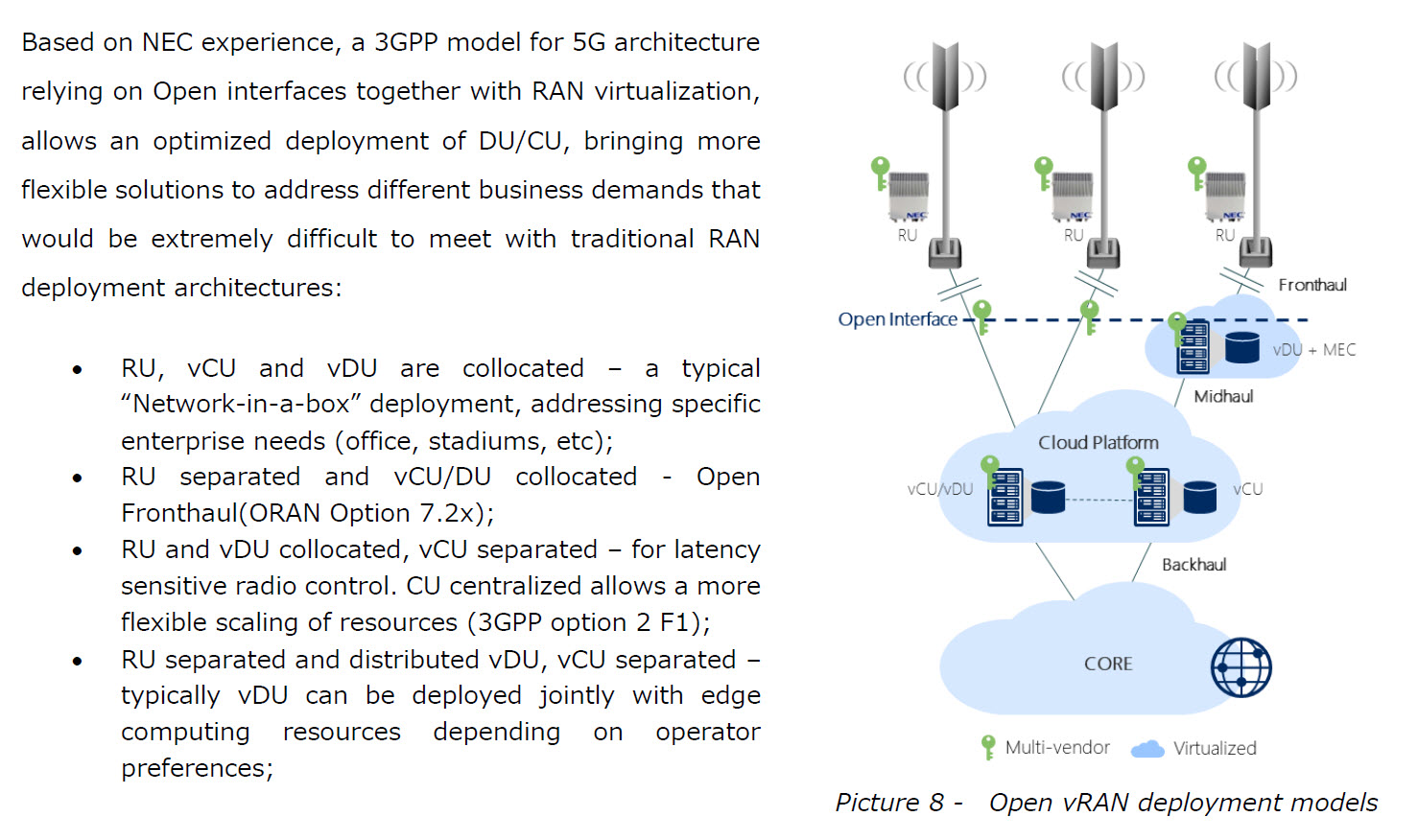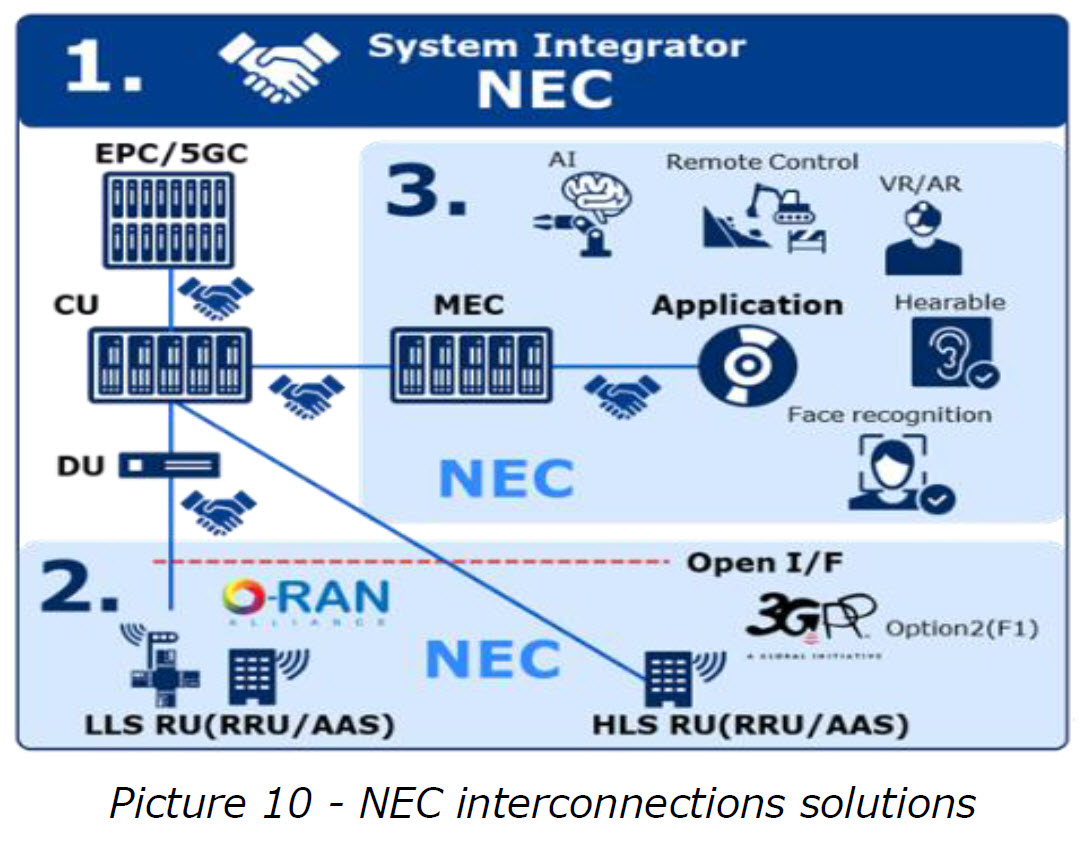 Source: NEC, Open and Virtualized - The Future of Radio Access Network