The new Reference Architecture for 5G Core is getting popular day after day, especially among the telco community. Being a fellow of the same community, I have to admit it, we love the reference architecture! We like to draw blocks and reference points and have unique names for interfaces and then start to understand the Call flows and the protocols specifications. That was actually the typical way that 3GPP has always used to describe and standardize technologies and that's how we have always used to interpret and understand the technical specifications.
I was really surprised that 5G Service-based Architecture didn't get such popularity although it resides on the same 3GPP specs and actually on the same page. Simply, The new Service-based Architecture is a promising step toward an API-based architecture for Core Network Control Plane.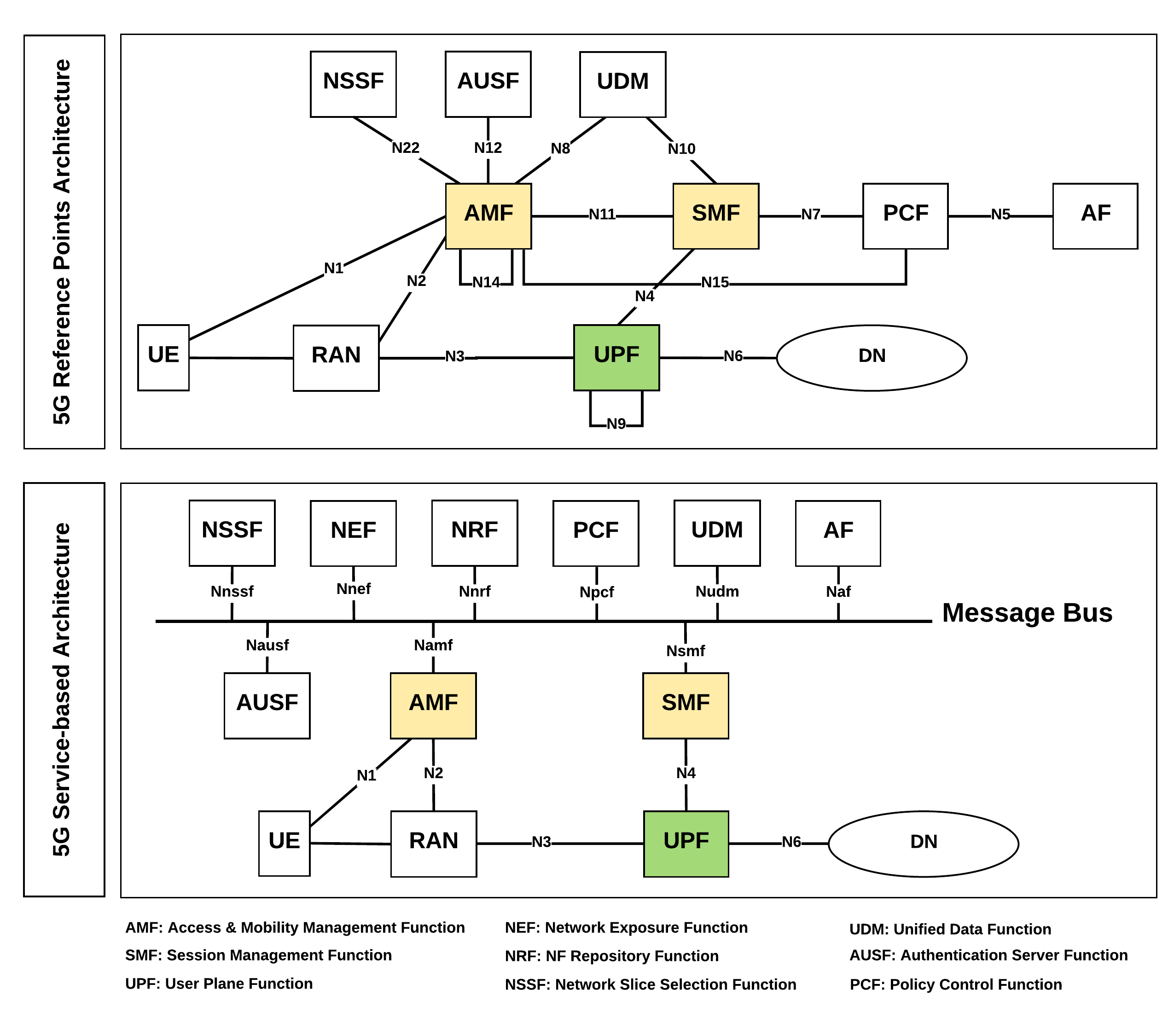 5G Service-based architecture can be a coup in
the Telecom standards and Specifications.

S6a? Diameter? S11? GTP-C? RADIUS? All these protocols are subject to be API-based. All these interfaces are candidates to be REST Interfaces and the architecture reference points can be simply replaced by a "message bus" in such logical diagram.
To follow the progress of 3GPP 5G Standardization, One must understand the concept of stages in 3GPP which is a methodology defined by ITU-T. So below are my interpretation for stages and a quick update on 5G progress.
Stage (1) - Service Description/Requirements
An example of Stage (1) deliverables is 3GPP TS 22.261 - Service Requirements for 5G system and as per the last ETSI Summit, no more requirements! This is closed with the freeze of 3GPP Rel 14 - June 2017.
Stage (2) - Mapping Service Requirements into Network Capabilities & call flows.
These are the most popular specs. For example, 3GPP TS 23.060 for PS Core/GPRS, 3GPP TS 23.401 for LTE/EPC. For 5G, we have the 3GPP TS 23.501 that is regularly updated and still in "Open" state following 3GPP Rel-15 Timeline.
Now we know the architecture from 3GPP TS 23.501 and the main system/call flows from 3GPP TS 23.502.
Stage (3) - Signalling description and Protocols specifications.
These specs are mandatory for a standard commercial deployment. This is where you get the bits and bytes and my experience with vendors is that 6-9 months are needed to map these specifications to commercial software. The challenge in 5G Stage (3) is that it needs to cover the protocols specs and needs to finish their job by Jun 2018 in order to allow a standard Commercial 5G deployment in 2019/2020.
Stage (3) may take a conservative approach for the protocols keeping the old good protocols but even in that case, I expect is that the API-based architecture will be coming definitely in the near future. The other direction will be adopting an API-based architecture from day-1 relying on Rest Interfaces replacing Standard Control Protocols.
Note- I am updating the article with the
update that I got on 18th of October that a
Decision has been taken already by 3GPP CT
Group to go for a RESTful Architecture.
Thanks, Geroge Mayer for the update. Great news!

Is the Telco Community ready for an API-based Architecture?!