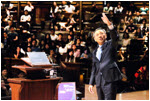 KT's Chairman Chang-Gyu Hwang's speech at Harvard Business School - "Intelligent network to open up an post-mobile era"
10/10/2016 | By Dr. Michelle M. Do
KT's Chairman Chang-Gyu Hwang delivered a special speech last month at Harvard Business School on 'Power of the Network', introducing the company's GiGAtopia (KT's Forward Looking Strategy) along with details of its network innovation, and highlighting the infinite possibilities that can be brought by the next-generation network.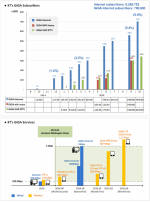 The Subscription of KT's Gigabit Internet Service has exceeded 700,000 in just One Year since its Nationwide Launch in October, 2014.
10/23/2015 | By NETMANIAS
Internet subscribers: 8,288,753
GiGA Internet subscribers: 700,000 (8.4% of KT's Internet subscribers)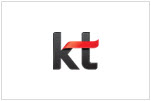 KT announced Their Plan to increase Capital spending by approximately $177M more than Last Year ($2.2B)Gi
03/16/2015 | By Ahn Ho-cheon
KT had announced their plan to increase capital spending by approximately 177 million USD more than last year(2.2 billion USD) at the annual results announcement earlier this year.