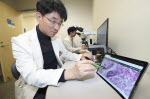 KT and Samsung Medical Center to Build 5G Smart Hospital
01/20/2020 | By
KT Corporation, Korea's largest telecommunications company, and the Samsung Medical Center (SMC) announced last week that they have jointly developed an innovative, 5G-powered medical service as an initial step to establishing a 5G smart hospital.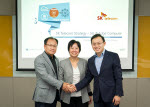 SK Telecom Joins Forces with Bridge Alliance Members for Cooperation in 5G MEC
01/13/2020 | By
SK Telecom today announced the launch of the 'Global MEC Task Force' with Bridge Alliance member operators, including Singtel, Globe, Taiwan Mobile and PCCW Global, for cooperation in 5G mobile edge computing (MEC).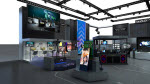 SK Telecom to Showcase Next-Generation Media and Mobility Technologies at CES 2020
01/06/2020 | By
SK Telecom today announced that it will participate in CES 2020, which takes place at the Las Vegas Convention Center located in Las Vegas from January 7 to 10, to showcase diverse media and mobility technologies powered by 5G and Mobile Edge Computing (MEC).