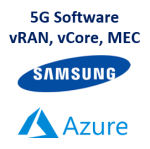 Samsung Advances Innovation in Cloud-Based Private 5G Network Solutions on Microsoft Azure
09/28/2020 | By
Samsung today announced an agreement to collaborate with Microsoft on an end-to-end, cloud-based private 5G network solution. As a part of this collaboration, the two companies plan to advance the virtualization of 5G solutions, which will include the deployment of Samsung's virtualized RAN, virtualized Core, and Multi-access Edge Computing (MEC) technologies on Microsoft Azure.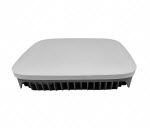 Samsung Brings 5G Indoors with New Commercial 5G mmWave Small Cell for In-building Use
09/24/2020 | By
Samsung Electronics. Co. Ltd. today unveiled a new integrated 5G mmWave small cell for indoor use as part of the company's full suite of 5G in-building products, Samsung Link.
Samsung and KDDI Complete 5G End-to-End Network Slicing Demonstration
09/23/2020 | By
Samsung Electronics and KDDI today announced the successful completion of the first 5G end-to-end (E2E) network slicing demonstration with a RAN Intelligent Controller (RIC) in Tokyo, Japan. The companies showed a glimpse of various new use cases using 5G E2E network slicing on a virtual network that ties together Samsung's virtualized core, virtualized RAN, and orchestration.