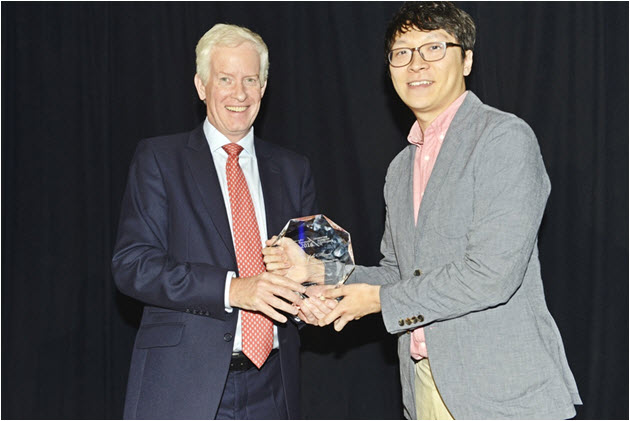 SK Telecom today announced that it has been named the winner of the "Best Wireless Deployment in Rural or Remote Areas" with its 'Smart Wireless Backhaul' at this year's Wireless Broadband Alliance (WBA) Industry Awards* held on November 16 in San Jose, California.
*Organized by the Wireless Broadband Alliance (WBA), the WBA Industry Awards encourages and promotes successful practices and strategies in different aspects of the convergence and coexistence in the wireless broadband industry.
SK Telecom's Smart Wireless Backhaul is a cost-effective backhaul system developed by combining Wi-Fi and smart beamforming technologies. With the use of smart beamforming technology, Smart Wireless Backhaul dramatically enhances connectivity in rural and remote areas where it is difficult to deploy a wired network.
The company has deployed the backhaul system to 'Haeundae' Beach, one of the most famous beaches in Korea, in June 2016, and is expanding its use in disaster and emergency areas to substitute damaged wireline network or to build a temporary transport network in a prompt manner.
"SK Telecom is honored to receive this prestigious award as it recognizes our continuous efforts to develop and deploy industry-leading Wi-Fi technologies," said Park Jin-hyo, Senior Vice President and Head of Network Technology R&D Center at SK Telecom. "We will continue to make efforts to develop innovative network technologies to provide our customers with the best network service."