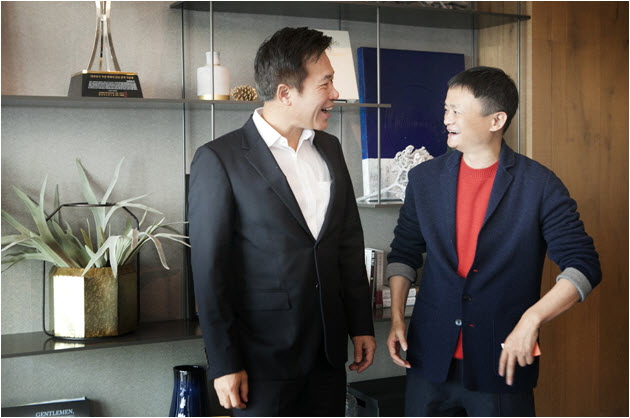 SK Telecom announced on February 9 that Park Jung-ho, CEO and President of SK Telecom, discussed a blueprint for New ICT industry with Jack Ma, the founder and executive chairman of Alibaba Group, at SK Telecom headquarters.
SK Telecom and Alibaba Group have been leading global innovation in the New ICT industry. During the meeting, the two heads of companies shared thoughts on the next-generation ICT sector such as AI and 5G, and agreed to seek future business opportunities in areas including the next-generation media and contents.
SK Telecom and Alibaba are each South Korea's and China's leading conglomerate in various ICT fields such as communications, media, contents and commerce, and the partnership is expected to create new values. To this end, the two companies will hold a senior leadership level meeting soon.
"After hearing about the ICT blueprint we have envisioned, Chairman Jack Ma gladly accepted our invitation to SK Telecom headquarters," SK Telecom said in a statement. "President Park and Chairman Ma agreed to expand the ecosystems of New ICT and 4th Industrial Revolution, and work towards building a bridge between South Korea and China to enhance two nation's bilateral cooperation."