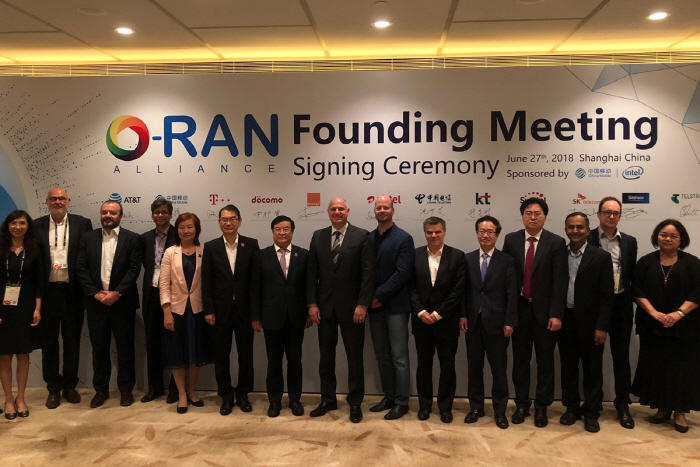 SK Telecom plans to share 5G technology with the world's major telecom companies. SK Telecom announced on the 28th that it participated as a core member in the global 5G carrier association 'Open Radio Access Network' (ORAN) Alliance. At the ORAN General Assembly held in Shanghai the previous day, SK Telecom chief technology officer Park Jin-hyo was selected as a member of the board of directors.
ORAN is an alliance formed by the world's major mobile operators such as AT & T, NTT DoCoMo, China Mobile, and Deutsche Telekom in February to open, cooperate and share 5G technology. The allinace aims to expand the 5G ecosystem by disclosing the technologies owned by each operator to the outside and creating a uniform standard.

SK Telecom will share the following technologies with ORAN members ▲ Fronthaul technology to transmit wireless data signals collected from Radio Unit to Central Unit ▲ Open technology that interworks with different manufacturers' equipments
SK Telecom is also actively discussing ways to unify standards with ORAN members.
SK Telecom explained that once 5G technology and specifications are unified through ORAN, SME companies will be able to participate more actively in the global 5G ecosystem. SMEs can make in-building repeaters and small cells (small base stations) in accordance with unified standard and sell them to global mobile operators.
Park Jin-hyo said, "Through O-RAN, a collaborative field has opened for global carriers to create a single standard. We will not spare our efforts to share technology and cooperation so that the 5G ecosystem can expand quickly. "