KT Corp. and GS Retail Expands Joint VR Business 'VRIGHT'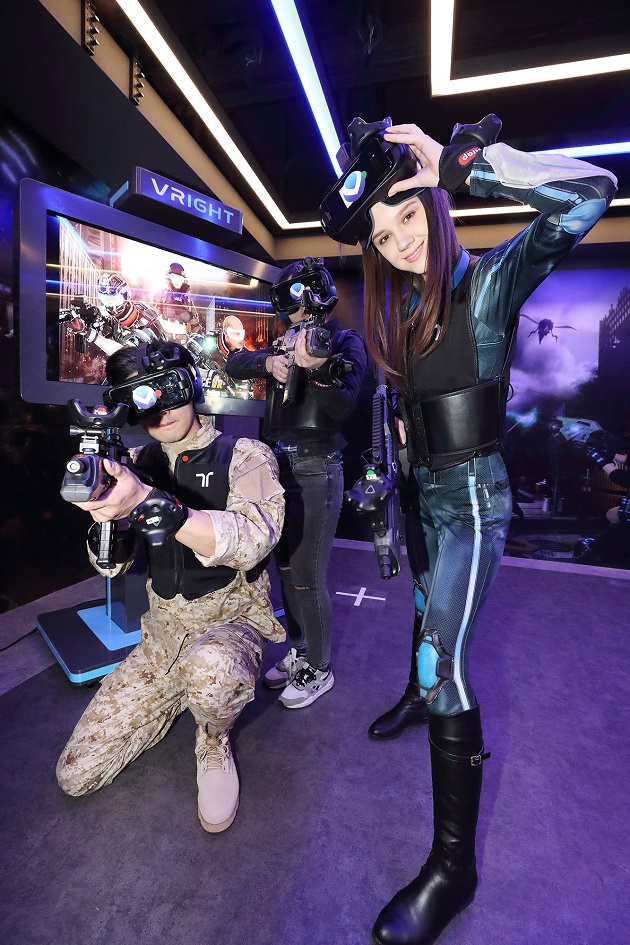 ▶ Two Partners Open Second VRIGHT Park Near Konkuk Univ. in Eastern Seoul
▶ First Park in Sinchon, Western Seoul, Attracts Over 18,000 Visitors in 4 Months
▶ KT Plans to Franchise Joint VR Business Next Year in South Korea & Overseas
SEOUL, South Korea (June 30, 2018) – KT Corp. (KRX: 030200; NYSE: KT), South Korea's largest telecommunications company, is pioneering new opportunities in the next-generation of virtual reality (VR) with its cutting-edge and innovative technologies.
The Korean telecom leader announced the opening of its second VR theme park VRIGHT (www.vright.com) near the main gate of Konkuk University in eastern Seoul today. The park is a joint partnership with GS Retail Co., a major convenience store chain operator in Asia's fourth-largest economy.
VRIGHT combines KT's latest information and communication technologies (ICT) – including fifth-generation (5G) networks, VR and augmented reality (AR) – with GS Retail's expertise in operating off-line retail spaces and its distribution business. KT is targeting an annual revenue of 100 billion won for its VR business by 2020, when the country's immersive media market is expected to hit one trillion won.
"KT is leading innovations in VR and AR technologies to develop and introduce next-generation services for its immersive media business," said Koh Yoon-Jeon, Chief of KT's Future Business Development Unit. "We will strengthen partnerships with content creators, simulator manufacturers and other small and medium-sized enterprises at home and abroad."
VRIGHT was launched today with a soft opening. The weeklong preview is available to select university students and members of the Korea Tourist Guide Association (KOTGA). The new VR park will open to the general public at noon on July 6, and will introduce some 30 new games, rides and immersive experiences in partnership with leading Korean game developers, including Smilegate and Appnori, Each activity or room will be priced from 5,000 won to 49,000 won per use or hour.
KT and GS Retail in March opened their first joint venture VRIGHT in Sinchon, near Yonsei University in western Seoul. The two-floor theme park has attracted more than 18,000 visitors since it opened, and it is now an entertainment hotspot for young people. The Sinchon park has popular VR room activities and attractions including "Special Force VR: Universal War," a first-person shooting game, and HADO, a multi-player AR dodge ball game.
KT will open more VRIGHT parks this year under its direct management. The company plans to franchise its VR entertainment business next year, after developing a business model to sell its VR content and platforms to individual operators in both South Korea and overseas at appropriate prices.