Jointly showcases next-generation media contents with SM Entertainment
Introduces key mobility technologies at a joint exhibition booth it operates with SK Innovation and SK Hynix
Aims to establish itself as a solid leader in media and mobility technologies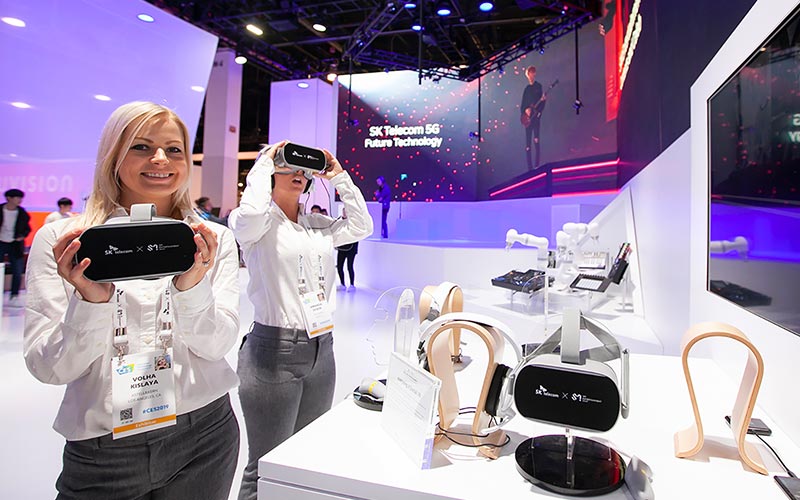 SK Telecom (NYSE:SKM) today announced that it will participate at CES 2019 held in Las Vegas from January 8 to11, 2019 to showcase media and mobility technologies in the 5G era.
SK Telecom has set up a joint exhibition booth with SM Entertainment, the largest entertainment company in Korea, in Central Hall under the theme of '5G x Next Entertainment' to display diverse media contents of the 5G era, including Social VR, HoloBox and AI-based media technology.
The company has also teamed up with SK Innovation, Korea's leading energy and chemicals company, and SK Hynix, the world's second-largest memory chip provider, to host a joint exhibition booth under the theme of 'Innovative Mobility by SK' located in North Hall. SK Telecom will present key self-driving technologies such as 'Single Photon LiDAR (Light Detection and Ranging)'* and 'HD map update'.
* Single Photon LiDAR, built with ID Quantique's quantum-sensing technology, can determine the distance between ___objects around self-driving cars with better sensitivity than conventional LiDAR sensors.
"At CES 2019, SK Telecom will showcase cutting-edge technologies related to media and mobility, the areas that will undergo innovative changes in the 5G era," said Yoon Yong-chul, Executive Vice President and Head of Communication Center of SK Telecom. "SK Telecom will take this opportunity to position itself as a solid leader in the areas of next-generation media and mobility technologies."