Samsung Electronics Co., Ltd. today published a whitepaper titled "Private Networks with Samsung Compact Core", which introduces the key features and benefits of Samsung's core solution for private networks.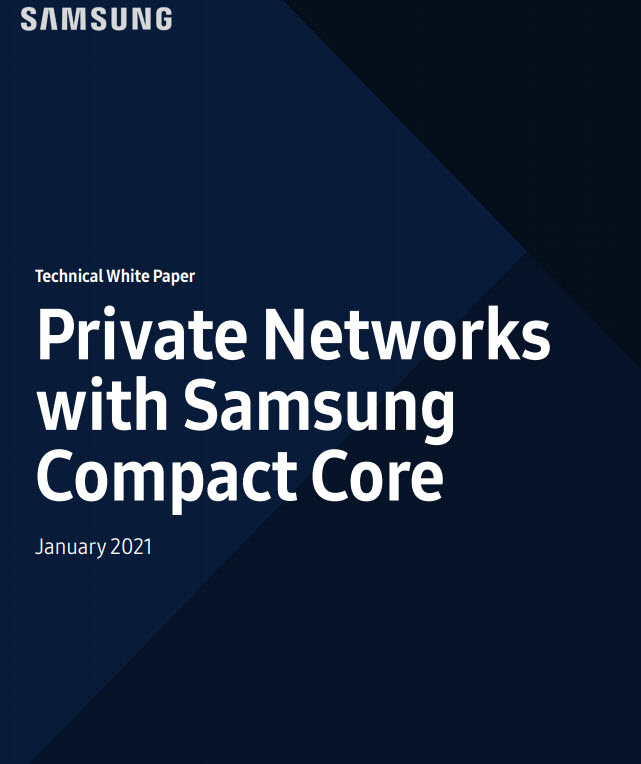 Samsung's Compact Core, unveiled last October and currently commercially available - supports enterprises of all sizes in deploying, operating and managing their own private networks (Link).
The whitepaper presents two private network deployment models for enterprises - either using a mobile operator's network or deploying their own private network. Distinctive advantages of each model are also described in the whitepaper.
Enterprises may confront challenges when deploying and operating their own private network, some of which include:
- Which deployment model should we choose?
- How can we minimize our CAPEX and OPEX?
- What can we do to introduce 5G into our existing 4G networks to support low latency services?
- How can we manage our branches with less personnel?