---
Air Cube enables users to protect themselves from poor or contaminated air by monitoring the accurate air quality in real time
Connected to smartphones via Bluetooth, the device works in sync with the Air Cube application to offer more detailed information and response measures
---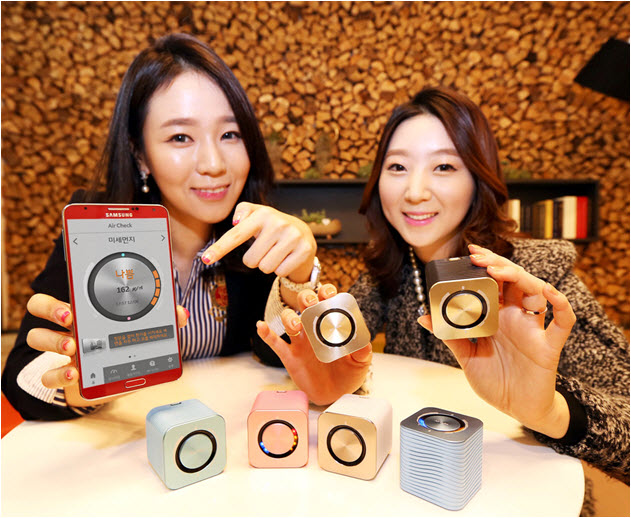 SK Telecom (NYSE:SKM) today announced the launch of Air Cube, a portable air monitoring device that measures air quality anywhere, anytime, and suggests appropriate actions at emergencies via a designated application on user's smartphone.

Designed to enhance people's health and well-being, Air Cube monitors the air quality of the surrounding environment to determine if the conditions are just right for users. Air Cube comes in two different models: Air Cube C measures the level of fine dust particles and carbon dioxide, while Air Cube T offers fine dust level and discomfort index (by measuring temperature and humidity). The air quality is measured every 15 seconds and the results are shown in five levels. When the air contamination/pollution reaches or exceeds level four, the device makes an alarm sound to warn users.

Moreover, Air Cube can be connected to users' smartphones through Bluetooth* connection: After downloading the Air Cube application to their smartphones and activating Bluetooth, users can receive real-time push alerts at emergencies and view detailed information on appropriate actions to be taken by users to avoid health risks caused by contaminated air. Through the application, users can also remotely activate the device to check the air quality. The Air Cube application is available for free at Google Play, Apple App Store and SK Planet T Store.

*Air Cube is designed to work with devices that support Bluetooth 4.0 or higher.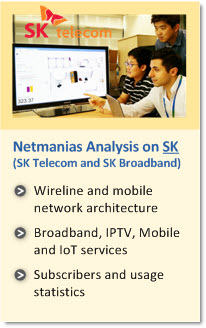 The biggest strength of Air Cube lies in portability and affordability: Unlike the existing air monitoring devices that are mostly too bulky and expensive for general individuals, Air Cube is small and light-weight, measuring 52mm X 52mm X 52mm and 80 grams, and can be purchased at two to tens of times lower price than the existing devices.

Air Cube is expected to help not only those who are relatively more vulnerable to poor air quality like pregnant women, infants and children, but will also enable those who spend a significant amount of time in close spaces, including long distance drivers, office workers and students, to protect themselves against negative effects of contaminated air by taking timely and proper actions.

Customers can purchase Air Cube at online shopping mall 11st from today and will be able to buy the device at Auction and G Market from tomorrow. The prices for Air Cube C and Air Cube T are KRW 149,000 (USD 134) and KRW 95,000 (USD 86), respectively.

"SK Telecom's Air Cube is expected to satisfy consumers' desire for a more pleasant and healthy life," said Park Chul-soon, Senior Vice President and Head of Convergence Business Office at SK Telecom. "We will continue to make efforts to enhance customer value by developing diverse smart appcessaries that can be connected to smartphones." ♦

News Source: SK Telecom
Web Site: http://www.sktelecom.com/