On January 20, SK Telecom announced that it signed an MOU with Alton Sports (www.altonsports.com) to develop high-value-added, ICT convergence technology-based bicycles.
According to this MOU, the two companies will develop an 'ICT-based bicycle solution' using SK Telecom's beacon and location control technologies. They also agreed to cooperate for development of a platform to be used for bicycle registration.
(Beacon: a Bluetooth-based technology that enables users to check the locations of their bicycles using smartphones from up to 70 meters away)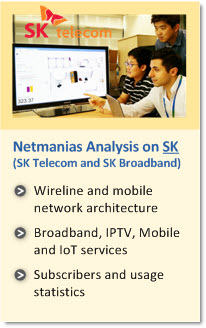 By using a built-in beacon sensor, this 'ICT-based solution' will:
- prevent possible theft/loss
- offer IoT-based integration management service for bicycle registration, management, etc.
With the recent popularity of biking and growing sales of mid to high-priced bicycles, bicycle thefts have increased more than 3 times, from 4,915 in 2008 to 15,774 in 2013 (source: 2014 statistics by Prosecutors' Office). Hence, preventative measures are urgently needed.
If a bicycle owner is less than 50 meters away from his bicycle, the new Bluetooth beacon-based anti-theft/loss solution will connect his smartphone to the bicycle directly. This allows the owner to receive alarms in real time when movements of the bicycle are detected, and to identify/search for it when lost or stolen.
However, if the owner is more than 50 meters away from his bicycle, the solution can provide the same services through APs (Access Points), which will soon be installed at many different locations like bicycle racks, parks, bicycle rental shops, etc.
For registration/management services, a unique ID will be issued to each registered bicycle. Bicycle management records, including purchase and part replacement history at bicycle shops, repair shops, etc. will be provided to each owner.
In the future, SK Telecom plans to provide additional services like location tracking service (e.g. location and location history check) and health-related service (e.g. weight control information like calorie calculation, traveled distance/routes, etc.) by using communication-type beacon sensors.