SK Telecom and Nokia Networks demonstrate 600Mbps Data Transmission Rates with 4x4 MIMO Technology
SK Telecom announced today that it successfully demonstrated a 600 Mbps data transmission rate by using Nokia Networks' 4x4 Multiple-Input Multiple-Output (MIMO) technology.

4x4 MIMO is a technology that doubles download speeds by using four transmit antennas and four receive antennas for communication between a mobile device and Nokia Networks' commercial Flexi Base Station platform compared to typical 2x2 MIMO LTE where two transmit antennas and two receive antennas are used. The downlink speeds and capacity enhancements are achieved by simply using two times as many antennas within the same frequency band.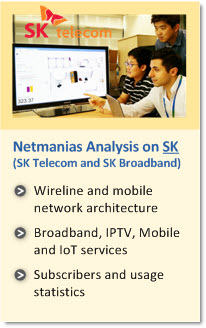 When applied to the current LTE system which utilizes two transmit antennas and two receive antennas, the new antenna technology will double the maximum downlink speed of LTE using 10 MHz bandwidth from 75 Mbps to 150 Mbps.

To demonstrate the 600 Mbps data transmission speeds, SK Telecom and Nokia Networks first realized 300 Mbps data rates by applying 4x4 MIMO technology to a contiguous 20 MHz block of spectrum. They then combined two of these wideband LTE bandwidths using Carrier Aggregation (CA) technology to achieve 600 Mbps LTE-Advanced (LTE-A) data speeds.

The demonstration will also be shown at the 2015 GSMA Mobile World Congress to be held in Barcelona, Spain from March 2.

The data speed of 600 Mbps is eight times faster than the speed of the original LTE network with 10 MHz bandwidth and four times faster than the speed of the LTE-A network realized by combining two 10MHz component carriers via CA. It is even two times faster than tri-band LTE-A (20 MHz + 10 MHz + 10 MHz CA), which currently provides the highest speed in Korea.

Since a mobile device with four antennas and CA capability has not been developed yet, the two companies used a mobile device simulator made by Aeroflex, a global leader in the test and measurement instrumentation market, to measure the data speeds during the demonstration.

SK Telecom and Nokia Networks said that the demonstration of peak download speeds of 600 Mbps through high rank MIMO is meaningful since it will serve as a key technology in achieving early commercialization of 5G networks, which will require the application of massive MIMO technologies to accommodate hundreds of times more data than today's LTE networks.

Tero Kola, Head of LTE Product Management, Nokia Networks, said, "Partnering with SK Telecom, we have demonstrated the simultaneous operation of 4x4 Multiple-Input Multiple-Output (MIMO) technology and Carrier Aggregation at an LTE base station. Together, we continue to break ground and pave the way for 600 Mbps LTE-Advanced services."

Park Jin-hyo, Senior Vice President and Head of Network Technology R&D Center at SK Telecom said, "This successful demonstration of 4x4 MIMO technology not only strengthens our competitiveness in LTE-A, but also marks another important milestone in our journey towards achieving the next-generation network."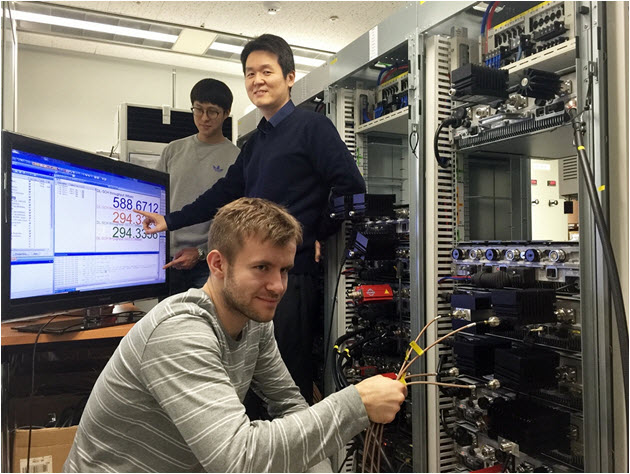 News Source: SK Telecom
Web Site: http://www.sktelecom.com/

Related Netmanias ONE-SHOT