SK Telecom releases 5G RFI for the first time in Korea - Cooperation in commercialization, ecosystem formation and standardization to be strengthened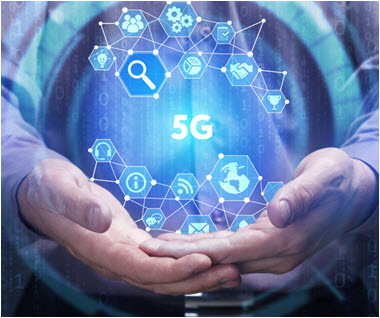 SK Telecom on the 4th announced that it released the 5G Request For Information (RFI) for the first time in Korea.
Based on the RFI, the telco plans to cooperate with its partners in developing plans and strategies for 5G commercialization in order to define key underlying technologies needed for 5G commercialization. The telco aims to form A 5G ecosystem where active development of key technologies will be followed, minimizing fragmentation of technologies.

RFI defines objectives, status, and technical requirements of 5G. 5G key technologies include radio transmission over ultra-high-frequency bands, domestic and global roaming, support for new network slicing-based services, support for virtualized infrastructure, convergence of 5G and LTE, etc.

SK Telecom had the RFI form disclosed to its partners, and anyone who might be interested in 5G, through its homepage. Responses to the RFI can be submitted during the period between April 24 - April 27. After that, Request for Proposal (RFP) will become available, making everyone in the field gear up for commercial 5G services.
SK Telecom emphasized that this RFI discussion process will not only facilitate 5G commercialization, but will also strengthen global cooperation in standardization efforts. In addition, it is expected there will be more and active discussions about 5G and LTE convergence technologies based on 3GPP Non-Standalone (NSA) (to be finalized at the end of the year), and the Global 5G interworking technology, which is a 2017 research project of NGMN.

Jin Hyo Park, head of network technology at SK Telecom said, "With this RFI release, we took the very first step in building a 5G ecosystem and preparing for commercialization with our partners." He added "Through sharing and collaborating, we will realize 5G commercialization sooner, bringing more values to our customers."
---
• RFI for 5G System (SK Telecom)
ToC
1. Scope of Document
1.1 Objective
1.2 Scope
2. Common Factors
2.1 Network Architecture
2.2 5G Trial test Status
2.3 System Competitiveness
2.4 Technical Support
2.5 MVI (Multi-Vendor Interoperability) Support
2.6 Technical Cooperation or Partnership
3. 5G RAN
3.1 Evolution of 5G RAN Architecture
3.2 5G RAN Development Status
3.3 Performance
3.4 Resource Management
3.5 Radio Interfaces
3.6 5G RAN MVI
3.7 5G RAN EMS
3.8 RAN Technology/Specification Evolution Plan
3.9 5G RAN Competitiveness
4. 5G Core
4.1 Evolution of 5G Core Architecture
4.2 SA-based 5G Core Development Status
4.3 NSA-based 5G Core Development Status
4.4 Interworking with Legacy Network
4.5 5G Core EMS
4.6 Support for Virtualization
4.7 5G Core Competitiveness
5. Virtualization Infrastructure, Management and Orchestration
5.1 Overview
5.2 ETSI NFV Reference Architecture
5.3 NFV Platform
5.4 5G Additional Considerations
5.5 Interworking between SK Telecom's Legacy Networks and NFV
6. Services
6.1 5G Services
6.2 Legacy Services
7. NG-OSS
7.1 Architecture
7.2 N/W Operation Function
7.3 OSS-BSS Interworking
7.4 OSS-PCF Interworking
8. Other Suggestions
8.1 Strategic Alliance
8.2 Support for Devices and Services