SK Telecom sent a Second 5G RFP to Major RAN Vendors to develop Commercial 5G RAN and Core Equipmens based on Global Standards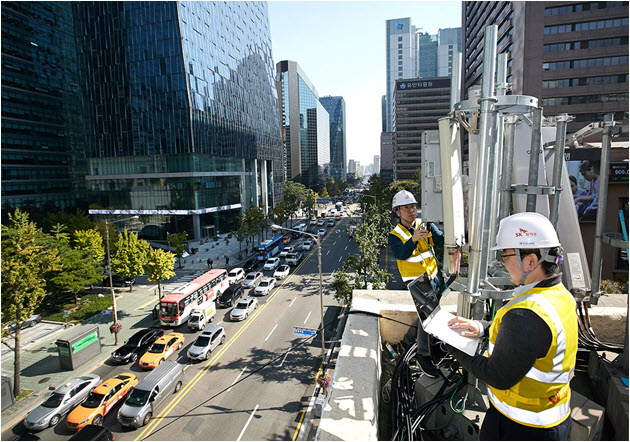 SK Telecom engineers are testing 5G base stations in 'Euljiro 5G test network'.
SK Telecom sent out a second RFP today to begin the deployment of 3GPP standard-based 5G communication equipments.
Since 3GPP has announced the first standard of 5G in December last year, SK Telecom rapidly sent out second RFP and planed to early select 5G partner companies to develop commercial equipment together.
The 5G RFP is a document summarizing the requirements of 5G commercial system designed by SK Telecom, and it includes the detailed technology and business requirements of commercial equipments based on 3GPP 5G standard.
SK Telecom plans to discuss with the partner companies to be selected through the 2nd RFP for 5G commercial network. At the same time, it plans to actively carry out global standardization activities so that 5G technology discussed with partner companies can be reflected in 3GPP standards.