Samsung Electronics on August 31 (August 30, Germany) used its presence at IFA 2017 in Berlin to showcase its latest consumer products and innovative technology that are helping make the impossible tomorrow's 'new normal'. During its press conference, held at Tempodrom in Berlin, Samsung highlighted its focus on the craftsmanship and connectivity of its products, along with partnerships that are enabling its technology to rapidly set new standards.
Leading the Standardization of IoT Technologies; Convergence with HARMAN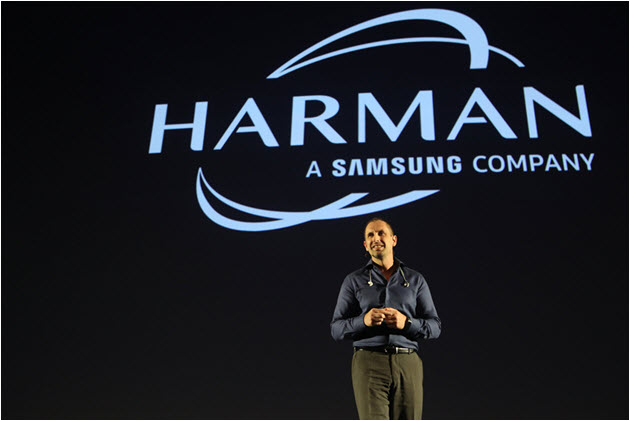 Samsung has been leading the standardization of global IoT technologies as a diamond member of the Open Connectivity Foundation (OCF). Samsung is the first in the industry to receive the OCF certification for its smart TVs, Family Hub refrigerators and air conditioners, and intends to expand the certification to all of its home appliances throughout the year.
The OCF certification will allow for open compatibility between the different products of member companies. In addition to Samsung, more than 390 companies have joined the OCF, with 20 billion IoT products to be synchronized with the OCF standard in three years.
Samsung's ongoing partnership with HARMAN is also fortifying its big picture for the new normal. Following six months of partnership, Samsung is now the global leader in connected car technology, with more than 50 million cars on the road worldwide powered by HARMAN and Samsung technology.
The partnership is focused on creating audio and visual experiences that just a short while ago, would have been considered impossible. For example, Samsung's new HDR LED screen for cinemas, measuring more than 10 meters or 34 feet across, delivers unrivalled picture quality and is brought to life by the audio technology of HARMAN Professional Solutions, together with Samsung AudioLab. The powerful combination of Samsung and HARMAN aims to reinvent both mobility and entertainment, taking the new and making it normal.
Cleverly Connected for Life on the Move
The new normal for wearable technology isn't just an activity tracker that counts your steps – it's about enhanced connectivity to deliver an entire wellness manager and make our lives healthier. At IFA 2017, Samsung unveiled three new wearable devices.
Kate Beaumont, Director, Strategy & Product Planning, Samsung Electronics UK
The versatile smartwatch, the Gear Sport, takes on board the functionality that users want from a fitness gadget today. It is packed with features for people who see no boundary between their life and their wellness. It includes built-in GPS, run-pacing features and nutrition tracking.
With a focus on connectivity, the ever-growing connected ecosystem also brings about the need for more control. The Gear Sport can control the Samsung IoT-enabled devices, act as a remote control for a PowerPoint presentation or Samsung Gear VR, and pay for goods via Samsung Pay (NFC Only).
Samsung also launched the Gear Fit2 Pro – an advanced GPS fitness band. It features a curved 1.5" Super AMOLED display and is able to track various activities – whether on land or in the pool. For the new swimming capabilities, Samsung partnered with swimming expert Speedo to create Speedo On, the first Speedo wearable app that accurately tracks pool exercises. Everything from measuring the number of strokes or lap times, to tracking which stroke the user is doing is all possible on the 5ATM certified** Gear Sport and Gear Fit2 Pro with the Speedo app.
Daily activity can be supplemented with updated Under Armour and Spotify partnerships. Both devices provide access to Under Armour's fitness apps including Under Armour Record™, MyFitnessPal®, MapMyRun® and Endomondo™for activity, nutrition, sleep and fitness tracking functions – these apps provide users with a holistic picture of their health and fitness. The Gear IconX (2018) cord-free earbuds complete the line-up of wearable devices launched by Samsung at IFA 2017.