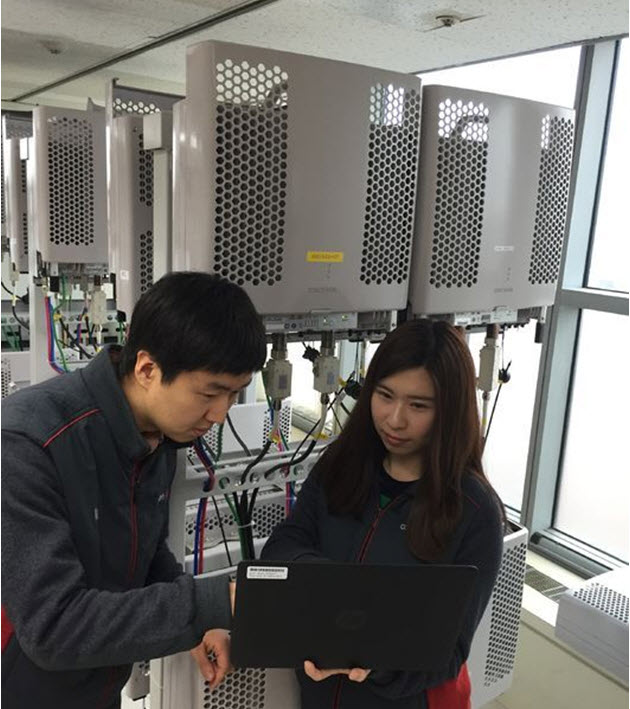 On February 5, KT announced that with Ericsson it has successfully demonstrated Dynamic Interference Control (DIC), one of the core 5G technologies, for the first time in the world.
So far operators have used fixed transmit power when transmitting radio signals from base stations to devices. With DIC however they can adjust the strengths of transmit power from base stations according to the transmission conditions around each station.
Usually in a mobile network, a device receives signals from more than one base station around it. Signals can rather work as interference if they are weak, resulting in degradation of service quality.
Now, with DIC operators can drastically enhance QoE, for example download speed improvement by 30% on average, by controlling interference signal strengths between a device and its neighbor base stations.
For this reason, it is considered as an essential technology needed to ensure high-speed network services like 5G are provided in time, and also service quality remains stable and consistent even in areas with high small cell density in crowded urban environments.
In addition, DIC is considered as an eco-friendly technology in that it saves power consumption at base stations, and reduces network operating costs.
Mr. Oh Sung-mok, the head of network division at KT, said "KT will continue to invest in 5G R&D to achieve drastic quality improvement in order to provide our customers with the best QoE in 5G as well." He added, "We will strenghten our position in the global 5G communicaiton market with our advanced technologies."
Mr. Martin Wiktorin, the CEO of Ericsson-LG, noted "Through the cooperation with KT, we could put ourselves in a more flexible position in enhancing QoE in an ultra-high speed wireless network environment as well as in building the next generation network. We will exert our best efforts to provide differentiated solutions that would help us to lead the 5G mobile communication market."