KT Skylife Commercializes World's First 3 UHD Channels - Opens UHD Multi-Channel Generation
KT Skylife started broadcasting 3 UHD channels. This is the first time when 3 UHD channels including local and cable channels are delivered at the same time. Other platform businesses such as cable channels and IPTV will immediately plan on retaliation, and a fight to lure UHD product members will arise from this.

KT Skylife (CEO Lee Nam Ki) announced that it will start 'broadcasting of multi-channel UHD' service at the 'Skylife UHD commercialization' meeting, which was held at its headquarters on the 1st in Sangam City. Following 'SKYUHD1' that began in last June, Skylife also introduced 'SKYUHD2' and 'UXN' exclusive channels that are for broadcasting of satellite UHD.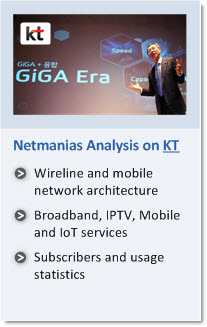 "Starting noon on the 1st, we are able to deliver world's most 3-channel UHD in real time. KT Skylife which is Korea's only satellite broadcast, will plenty of shows in UHD." CEO Lee Nam Ki of KT Skylife said about what it will provide for the customers.
KT Skylife chose subsidiary companies called Skylife TV and CJ E&M as its UHD program provider. It was able to secure about 1000 hours of UHD contents from them, and this is an amount that is much bigger than the amount that cable channels and IPTV were able to secure last year.

SKYUHD1 is forming about 450 hours of UHD contents including American's famous Netflix drama called House of Cards. SKYUHD2, which televises high-definition contents such as documentary, secured about 130 hours. UXN that is operated by CJ E&M will provide 400 hours of global distributor movie and drama contents and CJ E&M program provider Korean drama contents such as 'Myungryang', 'Ode to My Father', and 'Miseng'.
"We are going to strengthen our competitiveness in UHD by establishing additional UHD specialized channels in 2017. We are planning to pursue experimental broadcasting of 2018 PyeongChang Winter Olympics in 8K UHD and secure next generation satellite broadcasting service." Director of Headquarters Yoon Yong Pil of KT Skylife's contents department said about its future plan.

Not just UHD satellite broadcasts, KT Skylife also introduced set top box that provides 'UHD Olleh TV Skylife (OTS)' that is connected with IPTV VoD service.

"As Korea's sole satellite broadcast business, Skylife focused on developing Korea's broadcasting business until now. We are going to leap as a representative of UHD broadcasting brand by innovating technologies and providing top-notch service to customers." CEO Lee Nam Ki emphasized on what KT Skylife will focus on from now on.

KT IPTV Olleh TV announced that day that it will launch SKYUHD2 and UXN as UHD channels. It also secured 3 UHD channels in real time just like KT Skylife. It acquired advantage in attracting subscribers as it focuses on differentiation of service and goods that provide only VoD.