SK Telecom to host a LoRa Alliance meeting in October, driving global standardization
---
Host LoRa global meeting in Seoul in October
Lead a global initiative for standardization of LoRa roaming, etc.
Create synergy effect with IoT Week, a local event, leading to new partnerships between global and local businesses
---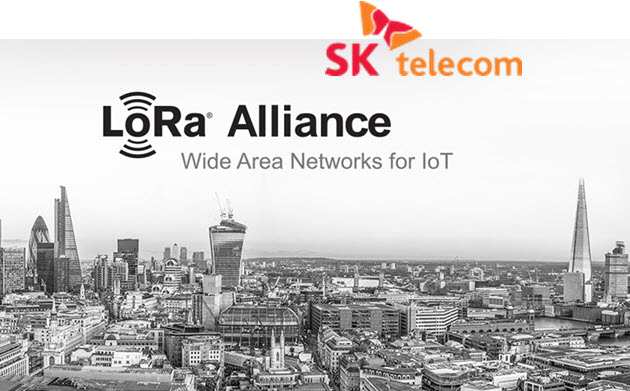 SK Telecom announced it is hosting a global meeting of the LoRa Alliance, an open, non-profit association for promotion of the IoT standard, in Seoul in October, to position itself as a leader in the initiative for making an roaming system for LoRa network, etc. as global standards.
SK Telecom plans to deploy a pilot network in Europe and Korea, in cooperation with IT enterprises in Europe, for development of an roaming system for IoT-dedicated network (here, LoRa network) by the end of the year. So, the meeting will be a big turning point for the operator to secure a firm foundation needed for successful development of the roaming system. The system is known to be essential for promotion of IoT services in many fields around the world, for example global container tracking.
In addition to technical topics related to IoT ecosystem promotion, various agenda like marketing, security, strategies, etc. will also be discussed during the meeting. SK Telecom is paying keen attention not only to technical standardization, like global roaming, but also to partnership with global leading service providers like Orange (France), KPN (Netherland), Bouygues (France), Swisscom (Switzerland), etc. for promotion of IoT service, stimulating global expansion of IoT-dedicated networks.
During the meeting, SK Telecom, as the first Asian member hosting a global meeting for the Alliance, will share the know-how of its recent deployment of a nationwide LoRa network, details of its IoT service offerings, and efforts to promote the ecosystem through partnerships with SMEs, etc., with over 360 members from around the world. The operator will take the advantage of this opportunity to show its leadership in the IoT industry, helping the industry further grow globally.
Especially because the meeting is scheduled to coincide with the IoT Week event, a local event, a significant synergy effect is anticipated. The IoT Week is also hosted by SK Telecom, as the chairman of Korea IoT Association, to help IoT, the next-generation growth engine for the industry, to expand further and faster. IoT Exhibitions, conferences, IoT idea contests, and more will be held during the week, to introduce the nation's strong IoT industry to the Alliance members, and discover new partnership opportunities with them.
Mr. Jinhyo Park, Head of Network R&D Center at SK Telecom, said "We have the world's best IoT-dedicated network technology, and will continue to take the lead in technological development and global standardization needed for promotionof the IoT industry."