KT and 'Dalim Special Vehicle' to launch commercial NB-IoT-empowered gas metering service at the end of September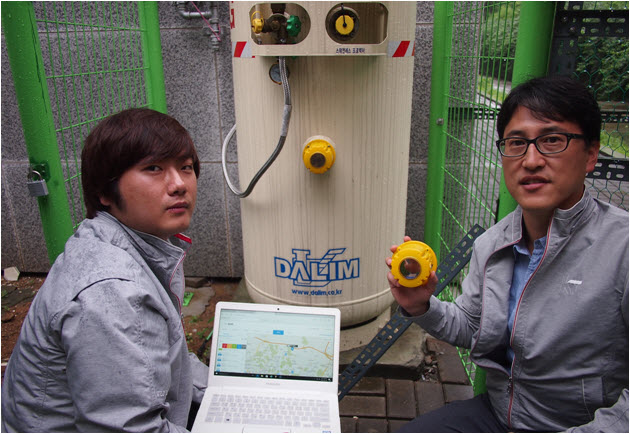 KT employees testing 'Tongsori' system of Dalim Special Vehicle
KT and Dalim Special Vehicle (Dalim) announced last week that the upcoming launch of NB-IoT-based 'Remote LP gas metering service' scheduled at the end of September.
The new service will be offered via 'Tongsori', a remote LP gas metering and monitoring system by Dalim that features KT's NB-IoT technology. This is considered as the first NB-IoT application - not only in B2B market, but also in the gas metering field.
The two companies had executed an MoU for co-development of the service back in April, followed by a trial service launched upon KT's completion of nationwide network deployment in July.
The application of NB-IoT enabled Dalim to remotely meter and track the tank levels in LP gas tanks across the nation at lower costs, and efficiently manage fuel delivery and bulk lorry dispatch based on the findings.
An official at Dalim said "We expect NB-IoT-empowered 'Tongsori' service will allow for more efficient and convenient management of LP gas delivery."
Kim Joon-keun, head of GiGA IoT business unit at KT, noted "The launch of this NB-IoT-based remote LP gas metering service will become a chance to prove how significant improvement NB-IoT can bring to this particular field. We will continue our effort to present more relevant services through cooperation with interested partners in various fields."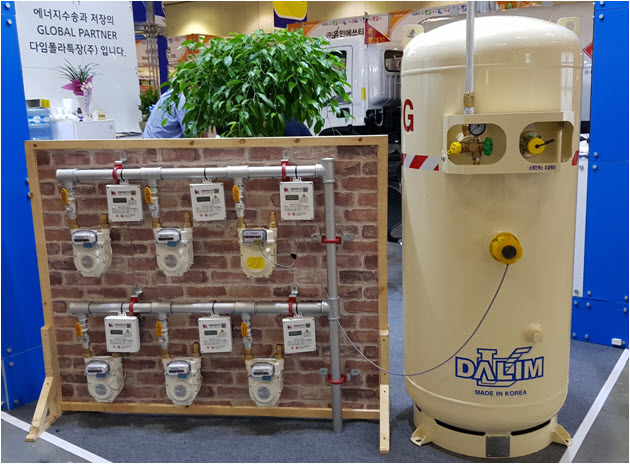 'Tongsori-M' & 'Tongsori-T' services being implemented