KT opened PyeongChang 5G center equipped with 5G-SIG-based base station/device and service trial equipment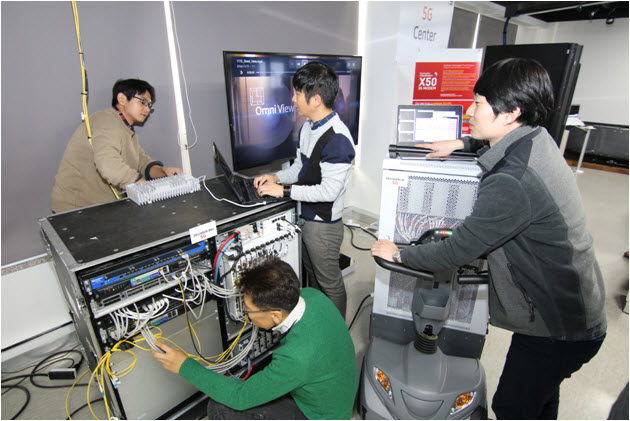 Ericsson UE (right) and BBU (left)

KT announced on the 17th that it opened the PyeongChang 5G Center in Alpensia Ski Jumping Center for successful provision of 5G trial services in 2018.

Equipped with a variety of 5G network equipment and devices like 5G-SIG standard-compliant base stations and antennas co-developed with global leading vendors, the center will serve as a communication center conducting researches and verifying 5G technologies until January 2018.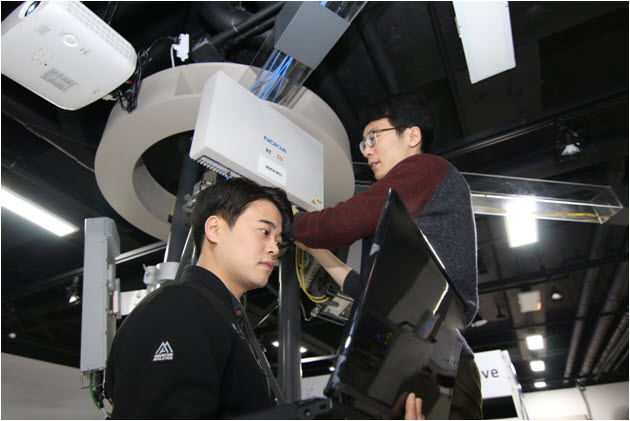 Nokia RFU

Also, the center has a wide range of equipment for trial such as Sync View, VR, Hologram, sport game simulators, etc. that can be used to test new video services, which will allow for End-to-End researches covering from 5G infra to 5G services.

KT, designating the center as the outpost for 5G trial service provision, plans to use it in verifying the performance of new 5G equipment in real settings, and testing interworking between base stations and devices to ensure the optimal quality communication. Many government-run 5G projects will also be carried out in the center.

KT aims to offer 5G trial service beyond PyeongChang area through interworking among equipment across the PyeongChang 5G center, Umyeon-dong 5G R&D center, KT's central office located in PyeongChang area, Olympic facilities, etc., serving users in Seoul and visiting from around the world.

Seongmok Oh, Head of Network Division at KT, mentioned "Although it will still be in trial stage, 5G service offered during the Winter Olympic event will be almost as good as commercial service, not demonstration service quality." He continued "We will reinforce our leadership in 5G by successfully operating the PyeongChang 5G center and offering the best 5G trial service in 2018."