12/21/2016 | By Michelle M. Do (tech@netmanias.com)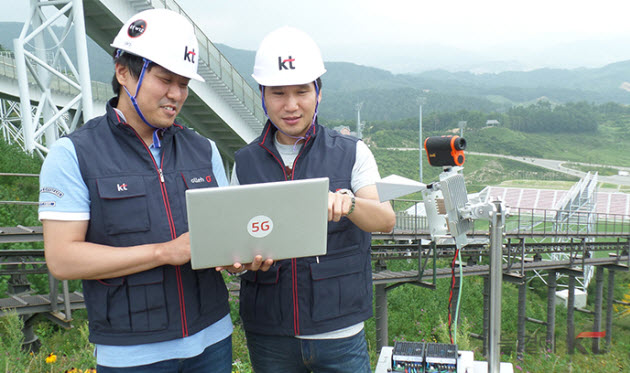 On December 13, KT held a press conference, sharing the results of "PyeongChang 5G" field tests and introducing 5G-based media services that would offer even more enjoyable and realistic viewing experiences.
KT 5G Roadmap
The company aims to build a network based on 'PyeongChang 5G specifications (aka KT 5G-SIG specifications)' by September 2017 to get ready to launch the world's first 5G trial service in time. The specifications were prepared and finalized by KT in last June in cooperation with global tier 1 vendors (Samsung, Ericsson, Nokia, Intel and Qualcomm). The details of the specifications, shared through its website (see Netmanias blog for more information) in November, have drawn keen attentions, recording more than 14,504 views and 5,366 downloads.
The trial network will be deployed in PyeongChang, Jeongseon and Gangneung where the sports event will be held, as well as in Seoul. In Gwanghwamun area of Seoul, KT has been conducting field tests of the '5G test network' built based on the 'PyeongChang 5G specifications' since October. It has successfully achieved 2.3 Gbps download speeds in in-building environments. The company, using 5G-equiped buses, has tested handovers, successfully demonstrating seamless 5G performance even on the go, and inter-operability among equipment from different vendors.
By March 2017, a 5G test network will be launched in PyeongChang, to introduce realistic services.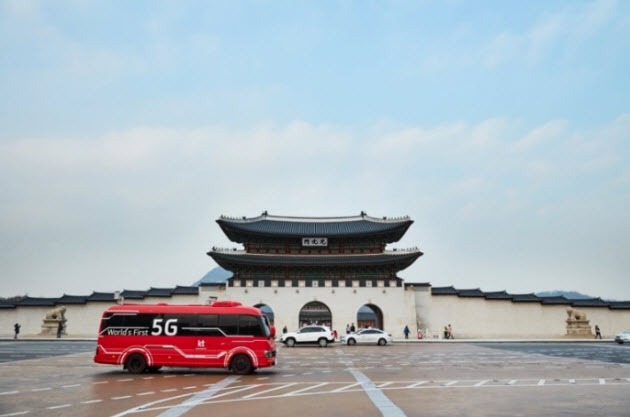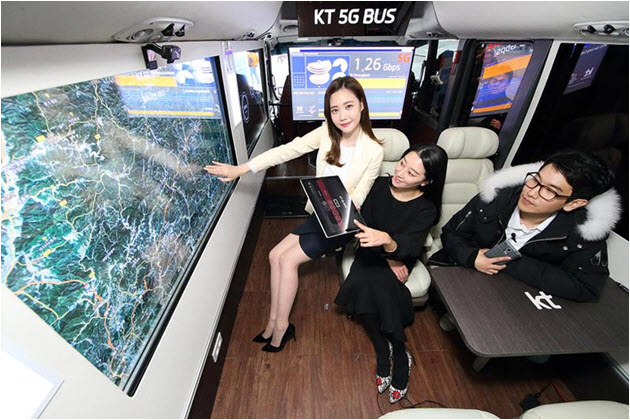 KT 5G bus
During the conference, further upgraded and enhanced versions of the services previously introduced in the 1st test event in February were presented as follows:
• Sync View
Bobsleigh 'Realistic media service': Streams video from the perspective of bobsleigh players moving at the speeds of 120~150 km/h (75~95 miles/h)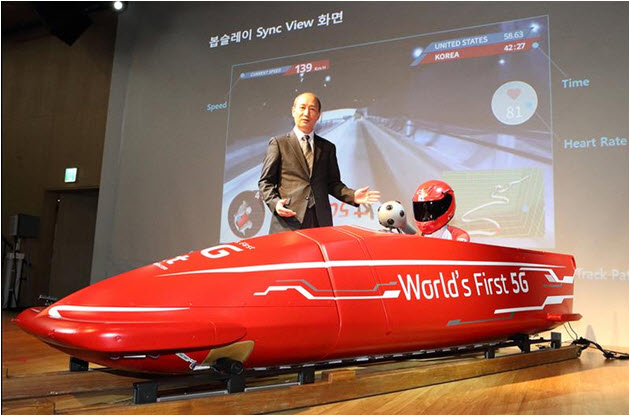 This solution can offer 'sync view' video streaming from the perspective of bobsleigh players, allowing viewers to have the almost same experiences. Bobsleighs move at the speeds of 120~150 km/h (75~95 miles/h) on the track specially designed to prevent sleighs from going off the track, which made it hard for operators to adopt radio solutions in broadcasting this particular sport.
In October, KT successfully demonstrated streaming 'sync view' videos transmitted through a ultra-small wireless camera attached to a bobsleigh in the PyeongChang Alpensia Sliding Center over the optimized network that it deployed using the 'PyeongChang 5G specifications' for maximum delivery of signals from fast-moving objects. Viewers who watch this video can have the almost same experience as the ones on the bobsleigh.
• Hologram
World's first multiparty hologram to bring players at different locations together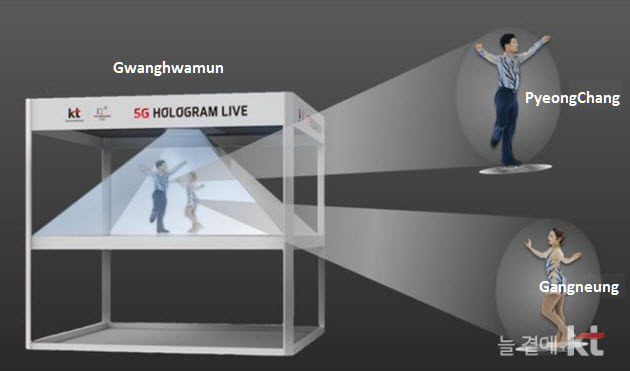 Multiparty hologram (source: KT Blog)
In the demonstration, the multiparty hologram presented two players at different locations - in Gangneung and PyeongChang - on a single screen in the Gwanghwamun hologram booth for an interview.
• Miscellaneous
Further upgraded solutions like Time Slice and 360° VR, which also were presented in the first test event, were also demonstrated. Time Slice was enhanced to focus on individual players, offering more clear videos that track the movements of every players.
Mr. Sung-mok Oh, the head of Network Division at KT, noted "The PyeongChang Winter Olympic plays a key role in opening the 5G era in the mobile industry." He went on, "We will remain committed to the partnership with our local and global partners for building 5G ecosystem as well as our mission to present the world's first 5G trial service in the sports event."
(source: Digital Times)