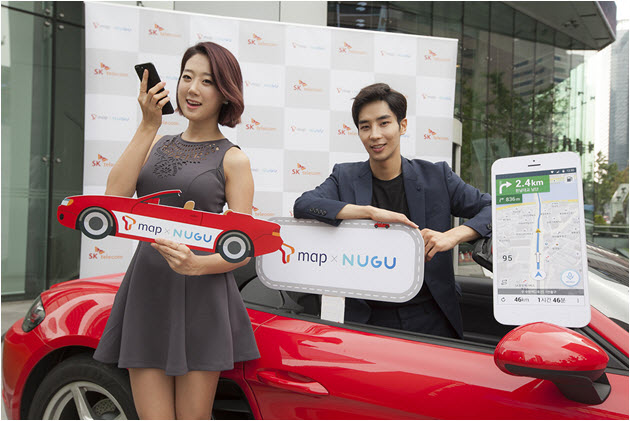 SK Telecom today announced that its mobile navigation app 'T Map*' is now powered by its artificial intelligence (AI) platform NUGU. Named 'T Map X NUGU,' the AI-based navigation service enables drivers to use their voice to enjoy the existing navigation features as well as other useful features offered by NUGU.
* T Map - Launched by SK Telecom in 2002, T Map is the leading mobile navigation service in Korea. In July 2016, the company opened T-Map to subscribers of all mobile carriers free of charge. As of August 2017, T Map has around 10.14 million monthly active users, taking up about 68 percent of the Korean mobile navigation market.
T Map X NUGU significantly enhances the safety for drivers by allowing them to easily set and change destinations without ever having to take their eyes off the road or hands off the wheel. Moreover, users can ask the voice assistant to find the closest or cheapest gas station and begin providing route guidance to the selected destination. It will also show and guide the driver to the nearest parking lot. While driving, users can request real-time traffic information, including accidents on roads, and adjust the voice guidance volume through voice commands. Upon arriving at their destinations, users can also tell it to end the service/close the app. Users can choose one of two wake words: Aria or Tinker Bell.
Moreover, T Map integrated with NUGU enhances drivers' in-car experience by offering useful infotainment services such as news briefing, weather report, sports scores and daily horoscope. Users can also listen to music (Melon) and manage their personal schedules (Google Calendar) by installing the NUGU app.
Furthermore, SK Telecom plans to add more features to T Map X NUGU by November 2017. For instance, when there is an incoming call, drivers will be able to use voice commands to either receive the phone call, or send a text message that states the estimated time of arrival or simply says "I am driving now."
T Map X NUGU has achieved a 96% success rate in voice recognition despite diverse sources of noise, including car engine sounds, wind and people's conversations. Moreover, with the integration of NUGU into T Map, a mobile navigation service with over 10 million users, SK Telecom expects to dramatically improve the performance of the voice-based AI engine via machine learning, which will lead to the creation of new and innovative services.
"Integrated with NUGU, T Map now holds the power to significantly improve driving safety by minimizing driver distractions, while also enhancing customers' driving pleasure and in-car experience," said Lee Sang-ho, Executive Vice President and Head of AI Business Division. "With the aim to provide a differentiated level of experience to users, we will continue to expand the use of our AI platform NUGU to more areas of our customers' lives."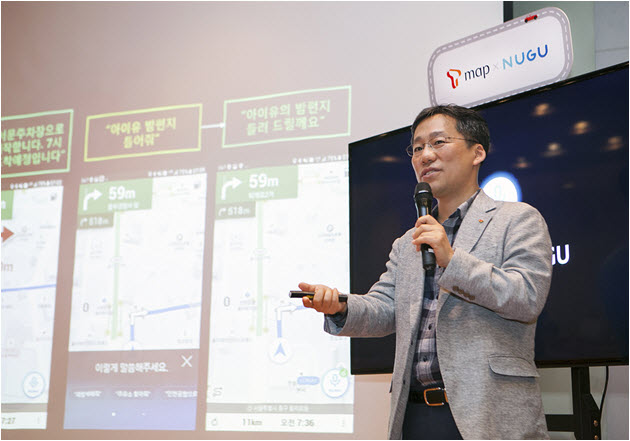 The T Map X NUGU app will be available for download at One Store from September 7 and Google Play from September 15, 2017. The existing users of T Map via Android smartphones will be able to use the new version by having their T Map app updated. Users of iPhone will be able to experience the updated version in October 2017.