SK Telecom developed 'P-LTE (Private-LTE)', a New Intelligent Network Control Technology
SK Telecom announced on the 4th that it has developed a new base station-based intelligent mobile network control technology called 'P-LTE (Private-LTE)'. The new technology is known to be capable of separating private networks from public LTE networks.
The key element of P-LTE is that it can separate private mobile networks from public LTE networks by using an intelligent network control.
Previously, a company who wants to build its own private mobile network for intranet, etc. had to have dedicated network equipment and frequency, and also had to invest tremendous amount of time and money. SK Telecom claimed that P-LTE can easily solve this problem.
■ Private LTE - Concept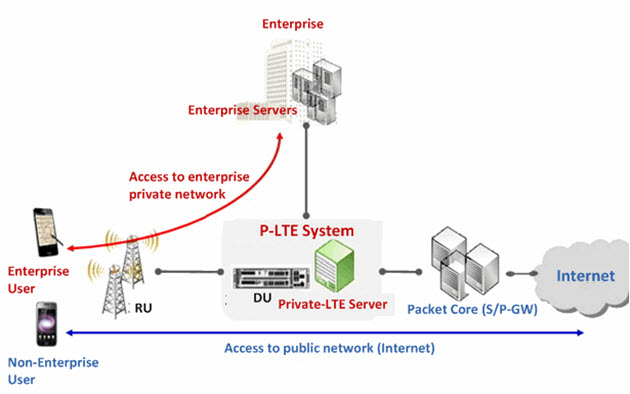 The greatest strength of P-LTE is the fact that its users can utilize their internal data in a private enterprise network while still using public LTE networks (RU, DU) as well.
With P-LTE, an enterprise, hospital, stadium, public institution, etc. can transmit their internal data to their enterprise servers directly through base stations, without having to send them through the Internet (see the illustration above).
This new scheme will:
- allow traffic and service to be managed in a way that only authorized users within the private network can have access to them
- prevent external users from accessing to the network
- help its users to manage their work efficiently through intranet operation within the private network, or by offering services like smart office, virtual meetings, etc.
SK Telecom expects that, once commercialized, P-LTE will serve as a foundation for mobile smart work environments soon to be built by many institutions or enterprises.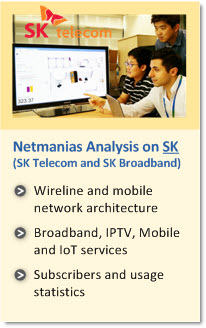 In addition, separated from public LTE network and public Internet, the private LTE network can support real-time data processing with lower latency by having data sent by its authorized user transmitted through the shortest path possible.
What is even better is that, not only the private network users but also public LTE network users can benefit from this low latency. Because data sent by the private network users do not travel through the packet core equipment of the public LTE network (see the illustration above), data congestion in the packet core equipment can be alleviated.
With introduction of P-LTE, the company hopes to begin and lead the network innovation at a global level. Also, ETSI has recently initiated the standardization procedure of Mobile Edge Computing (MEC), a technology that processes cloud and various intelligent services, reflecting an increasing interest in intelligent service across the world. Given that, SK Telecom, now with P-LTE, should be able to position itself as a global leader in the intelligent service field.
Mr. Jin-hyo Park, the Head of Network Technology R&D Center at SK Telecom, said "With the successful development of P-LTE, we are ready to offer services for private networks through the intelligent base stations in our recently-built LTE high-speed network. We will continue to make every effort to develop more innovative intelligent network-based technologies."