KT Comes Forward with a way to Block Infectious Diseases Coming in from Abroad Using Roaming Big Data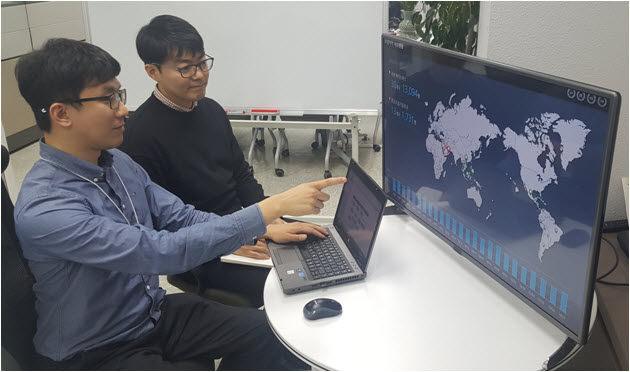 KT and the Center for Disease Control (CDC) (Department Head Jeong Gi-seok, www.cdc.go.kr) made a joint announcement. From November 16th, a blocking infectious disease from abroad service would be provided using roaming big data, starting with KT customers.
An agreement was reached in May of this year, with the CDC to formulate a response to infectious diseases from abroad. The agreement specifies they start by launching a pilot project in collaboration with The Ministry of Science, ICT and Future Planning and the National Information Society Agency.
The blocking infectious disease from abroad service, involves the CDC providing information on infectious disease containment areas in other countries to KT, KT checking the location information to see which registered customers have been in the quarantine areas and then providing that information back to the CDC.
The CDC then takes the information of those who registered with KT and visited an infectious disease containment area or infectious disease containment country and sends them a text message explaining how to report an infectious disease during their monitoring period of at most 21 days. When those who have visited infected countries visit medical treatment organization due to suspecting symptoms, doctors can search DUR (Drug Utilization Review) to confirm their visits to the infectious disease containment country.
The Blocking the Inflow of Infectious Diseases from Abroad Service, is a public-private information cooperation system. Through the strengthening of this system, the government can improve its preventative and responsive capabilities, related to infectious diseases from abroad. This will of course, raise our country's (Korea) health and medical services and infectious disease management levels higher, improving our position among countries.
KT's Big Data Center manager Yun Hye-jeong said "In order to block the entry of infectious diseases from abroad, customer's roaming data and government data is combined so that national quarantine measure can be taken if necessary. In order to expand the application of the Blocking the Inflow of Infectious Diseases from Abroad Service to the entire world, the government and foreign common carriers, need to do all they can to collaborate."
Last June, KT's CEO Hwang Chang-Gyu spoke at the UNGC Leaders' Summit 2016, proposed a plan "Using big data to prevent the spread of infectious diseases." And in September KT signed a memorandum of understanding with the UN Global Compact to collaborate on the prevention of spreading of infectious diseases through the use of big data.