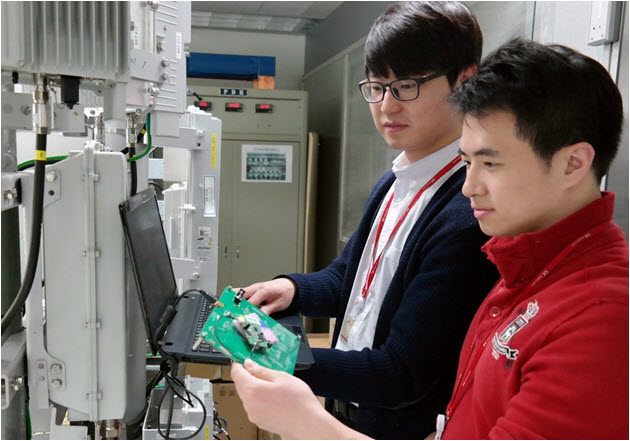 SK Telecom today announced that it signed a Memorandum of Understanding (MOU) with Nokia Networks to jointly research and develop narrowband IoT(NB-IoT) communication technologies.

Under the MOU, SK Telecom and Nokia Networks will co-develop NB-IoT* that uses a bandwidth of 0.2 MHz (or 200 kHz), compared to LTE that requires at least 1.4 MHz bandwidth.

*NB-IoT is a narrowband radio technology specially designed for the Internet of Things (IoT). The technology is currently being standardized by the 3GPP standards body.

NB-IoT will maximize efficiency by supporting low-power transmission of small data among massive number of low throughput devices. The technology can be deployed in-band, utilizing resource blocks within a normal LTE carrier through equipment upgrade.

The two companies will also develop diverse uses cases and key technologies related to NB-IoT, while leading standardization efforts for NB-IoT at 3GPP (3rd Generation Partnership Project).

Andrew Cope, Head of Korea at Nokia Networks said, "The company would break new ground in IoT through joint research and development with SK Telecom, as NB-IoT is one of core technologies which is essential for the development of a variety of IoT services. We will continue to collaborate with SK Telecom on the commercialization and expansion of IoT".

"Through the MOU, SK Telecom and Nokia Networks will develop and secure NB-IoT, which is a powerful technology that can support a wide range of IoT services involved with transmission of ultra-small data," said Park Jin-hyo, Senior Vice President and Head of Network R&D Center at SK Telecom. "We will continue to make multifaceted efforts to develop and secure key IoT technologies to lead the global industry."

Meanwhile, SK Telecom is conducting many researches and studies in diverse networks specialized for the IoT – including LTE MTC (Machine Type Communication) and LPWAN (Low-Power Wide-Area Network) - so as to ensure flawless provision of various new and innovative IoT services.